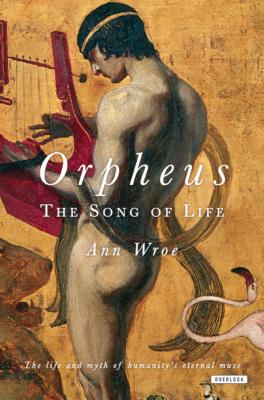 Orpheus: The Song of Life (Hardcover)
The Song of Life
Overlook Press, 9781590207789, 262pp.
Publication Date: May 24, 2012
Description
For at least two and a half millennia, the figure of Orpheus has haunted humanity. Half-man, half-god, musician, magician, theologian, poet, and lover, his story never leaves us. He may be myth, but his lyre still sounds, entrancing everything that hears it: animals, trees, water, stones, and men. In this extraordinary work, Ann Wroe goes in search of Orpheus, tracing the man and the power he represents through the myriad versions of a fantastical life: his birth in Thrace, his studies in Egypt, his voyage with the Argonauts to fetch the Golden Fleece, his love for Eurydice and the journey to Hades, and his terrible death. We see him tantalizing Cicero and Plato, and breathing new music into Gluck and Monteverdi; occupying the mind of Jung and the surreal dreams of Cocteau; scandalizing the Fathers of the early Church, and filling Rilke with poems like a whirlwind. He emerges as not simply another mythical figure but the force of creation itself, singing the song of light out of darkness and life out of death.
About the Author
Ann Wroe writes for "The Economist." After earning a doctorate in medieval history from Oxford, she worked at the BBC, covering French and Italian politics. She joined "The Economist" in 1976 and has held the posts of Books and arts editor and American editor. She has written five other books and is a Fellow of the Royal Historical Society and the Royal Society of Literature.
Advertisement