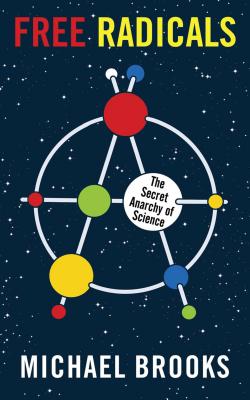 Free Radicals: The Secret Anarchy of Science (Hardcover)
The Secret Anarchy of Science
Overlook Press, 9781590208540, 311pp.
Publication Date: April 26, 2012
* Individual store prices may vary.
or
Not Currently Available for Direct Purchase
Description
They present themselves as cool, logical, and level-headed, when the truth is that they will do anything --take drugs, follow mystical visions, lie and even cheat --to make a discovery. They are often more interested in starting revolutions than in playing by the rules. In Free Radicals, bestselling author Michael Brooks reveals the extreme lengths some of our most celebrated scientists --such as Newton, Einstein, and Watson and Crick --are willing to go to, from fraud to reckless, unethical experiments, in order to make new discoveries and bring them to the world's attention.
About the Author
Michael Brooks, who holds a PhD in quantum physics, is an author, journalist, and broadcaster. He is a consultant at "New Scientist," a weekly magazine with over three quarters of a million readers worldwide, has a biweekly column for the "New Statesman," and is the author of the bestselling non-fiction title "13 Things That Don't Make Sense." His writing has also appeared in the "Guardian," the "Observer," the "Philadelphia Inquirer," and "Playboy." He has lectured at New York University, The American Museum of Natural History, and Cambridge University. Visit michaelbrooks.org
Advertisement