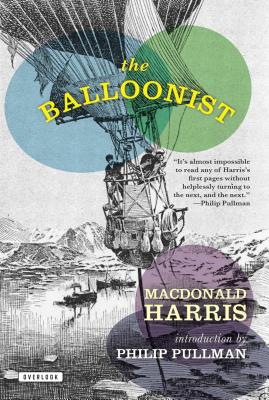 The Balloonist (Paperback)
Overlook Press, 9781590209806, 230pp.
Publication Date: November 6, 2012
Description
It is July 1897, at the northernmost reach of the inhabited world. A Swedish scientist, an American journalist, and a young, French-speaking adventurer climb into a wicker gondola suspended beneath a huge, red-and-white balloon. The ropes are cut, the balloon rises, and the three begin their voyage: an attempt to become the first people to set foot on the North Pole, and return, borne on the wind. Philip Pullman says in his foreword: "Once I open any of MacDonald Harris's novels I find it almost impossible not to turn and read on, so delightful is the sensation of a sharp intelligence at work. In The Balloonist, we see all of his qualities at their best.
About the Author
Donald Heiney (MacDonald Harris was a pseudonym) was born in 1921. After serving in the Merchant Marine and the Navy, he joined the faculty of University of California, Irvine, where he taught writers including Michael Chabon. He died in 1993.
Advertisement