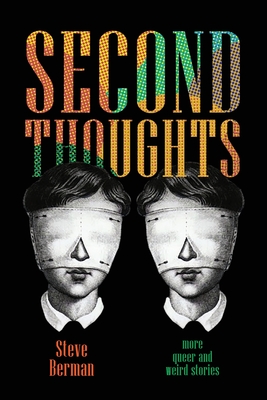 Second Thoughts
More Queer and Weird Stories
Paperback

* Individual store prices may vary.
Description
In these tales of regret and awe, the scent of loneliness entices ravenous children to start eating away at a caretaker's historic house, a nursery rhyme tempts a young lover to cheat on his boyfriend, a student discovers his hunky roommate's boxers are flirting with him, and a meek accountant finds himself abandoning the mundane life he knew to chase after monsters in Japan. Thirteen tales, thirteen boys and men who find themselves having second thoughts about their live, their loves, their world.
Lethe Press, 9781590210284, 208pp.
Publication Date: August 15, 2008