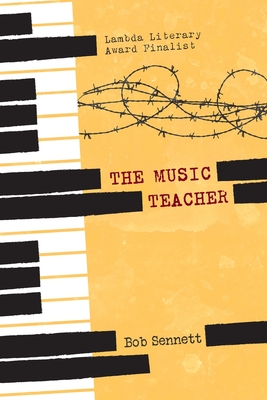 The Music Teacher (Paperback)
Lethe Press, 9781590211458, 298pp.
Publication Date: February 1, 2014
* Individual store prices may vary.
Description
Growing up in the early years of the twentieth century, Joe Dooley allows his love for music and his passionate friendships with other young men to blind him to the tides of revolution rising around him in British-dominated Ireland. When he realizes he can't support himself teaching music in Dublin, he enlists in the British Army's peacetime reserves-only to be swept up by the Great War convulsing Europe. Guiding his men through the chaos of the Western Front, Joe comforts himself with music and memories of dear friends: adventurous Severin Coole, an Irish Nationalist, and fiercely loyal Harry Vogeler, an expatriate of Germany. A sniper's bullet throws Joe into the care of conscientious objector Davy Rose, in whose arms he begins to discover a kind of love he had not believed possible. But then he learns that Severin is actively working to liberate Ireland of the British yoke, and during the Christmas Truce discovers Harry across the trenches in the German army. Loyalties increasingly divided, Joe must choose which cause is truly his and which man will be his true partner.
or
Not Currently Available for Direct Purchase