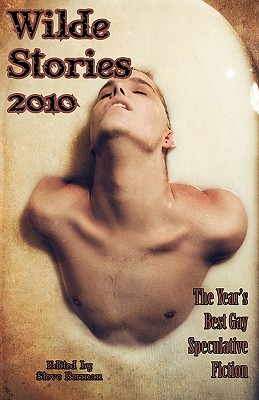 Wilde Stories 2010: The Year's Best Gay Speculative Fiction (Paperback)
The Year's Best Gay Speculative Fiction
Lethe Press, 9781590213018, 228pp.
Publication Date: July 14, 2010
Description
A newcomer to San Francisco falls in love too fast despite the warnings of a cadre of ghosts haunting his uncle; a businessman comes to regret his ennui when faced with the machinations of an outsider artist; on a train traveling through a dangerous Russian winter, a passenger encounters a wolf on two legs; a mining colony where love has become dangerous but no less passionate; a young man, mourning those loss of his ballet career, may yet get his chance to fly. These are some of the stories included in this anthology, stories chosen from magazines, anthologies, literary journals, and single author collections to represent the best gay male speculative fiction of the past year.
Advertisement