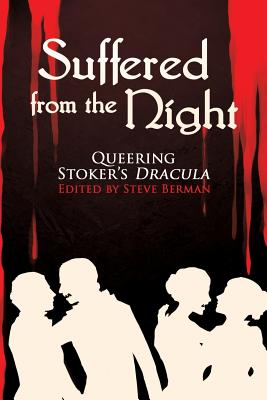 Suffered from the Night
Queering Stoker's Dracula
Paperback

* Individual store prices may vary.
Description
One of the more admired characters in Western literature happens to be a murderer, a villain, a fiend: Count Dracula. Irish author Bram Stoker's classic novel stands high in the canon of speculative fiction, influencing countless twentieth- and twenty-first-century storytellers in a variety of mediums. It is only natural for the outsiders of society to reinterpret the world's most infamous vampire through the lenses of their own experience. Who is more outside of society than Dracula? Perhaps the writers of queer-themed speculative fiction and their characters.... In Suffered from the Night: Queering Stoker's Dracula, editor Steve Berman provides a worthy companion to Lethe Press's widely acclaimed earlier anthology of queered canon, Where Thy Dark Eye Glances: Queering Edgar Allan Poe. Here you will find dark tales (and a poem) of Dracula himself, his minions willing and not, his implacable enemies, and their heirs. Prepare to be guided into the deep recesses of the queer imagination by an impressive array of award winners, veterans, and bright new lights.
Lethe Press, 9781590213995, 254pp.
Publication Date: October 15, 2013