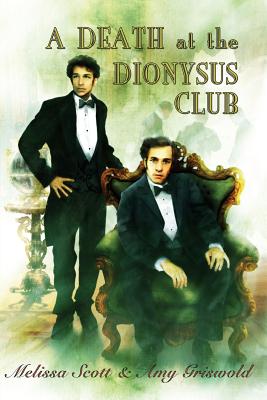 A Death at the Dionysus Club (Paperback)
Lethe Press, 9781590215302, 268pp.
Publication Date: October 15, 2014
* Individual store prices may vary.
Description
In the sequel to Lambda Literary Award-winning Death by Silver, metaphysician Ned Mathey and private detective Julian Lynes again challenge magical and murderous threats in a Victorian London not quite the city in our history books. Mathey is recruited by Scotland Yard to assist the new Metaphysical Crimes Squad in the case of a literally heartless corpse. Mathey soon discovers that the magic used to rob the man of his heart and life does not conform to the laws of modern metaphysics-and then a second victim turns up. Meanwhile, a minor poet hires Lynes to track down and stop the blackmailer threatening to reveal him as the pseudonymous author of popular romances. When another target of the same blackmailer, a friend of Mathey's assistant Miss Frost, appeals for aid, Lynes and Mathey begin to suspect murders and blackmail are connected. Digging deep into the clandestine worlds of lawless antique magic and the gay demimonde, Mathey and Lynes must uncover the source and nature of a heart-stealing supernatural creature before it can kill them too, even as they face the scandal of exposing themselves as sodomites in order to close the case.