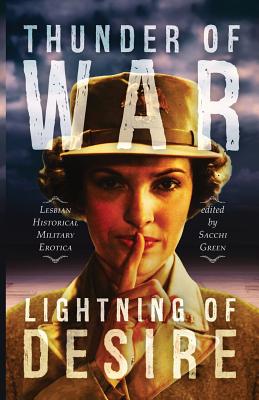 Thunder of War, Lightning of Desire (Paperback)
Lesbian Military Historical Erotica
Lethe Press, 9781590215920, 162pp.
Publication Date: October 24, 2015
* Individual store prices may vary.
Description
More than six hundred women-most likely many more-passed as men to fight in the American Civil War, and that's not counting the nurses and spies. In WWI women served as nurses and ambulance drivers, and in Russia Maria Boskareva's Women's Battalion of Death was not the only group of female fighters. By WWII women were ferrying fighter planes in the US and the UK, and in Russia the "Night Witches" flew bombers. For the nurses and WACs in the Korean and Vietnam Wars the front lines were everywhere, and the "long-haired army" on the Viet Cong side fought at least as fiercely as any men. A finalist for the Golden Crown Literary Award for Best Lesbian Erotica.