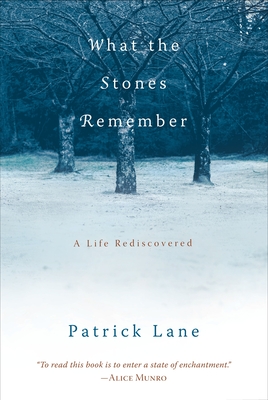 What the Stones Remember: A Life Rediscovered (Paperback)
A Life Rediscovered
Trumpeter, 9781590303894, 259pp.
Publication Date: December 12, 2006
Description
In this exquisitely written memoir, poet Patrick Lane describes his raw and tender emergence at age sixty from a lifetime of alcohol and drug addiction. He spent the first year of his sobriety close to home, tending his garden, where he cast his mind back over his life, searching for the memories he'd tried to drown in vodka. Lane has gardened for as long as he can remember, and his garden's life has become inseparable from his own. A new bloom on a plant, a skirmish among the birds, the way a tree bends in the wind, and the slow, measured change of seasons invariably bring to his mind an episode from his eventful past. What the Stones Remember is the emerging chronicle of Lane's attempt to face those memories, as well as his new self--to rediscover his life. In this powerful and beautifully written book, Lane offers readers an unflinching and unsentimental account of coming to one's senses in the presence of nature.
About the Author
Considered to be one of the finest poets of his generation, Patrick Lane has authored more than twenty-five books of poetry, fiction, nonfiction, and children's poetry. He has received most of Canada's top literary awards and a number of grants and fellowships from the Canada Council for the Arts. His writing appears in all major Canadian anthologies of English literature. His gardening skills have been featured in the Recreating Eden television series. Lane has been a writer-in-residence at the University of Toronto, Concordia University in Montreal, the University of Ottawa, and the University of Alberta. He presently teaches part-time at the University of Victoria. He lives in British Columbia, with his wife, the poet Lorna Crozier.
Praise For What the Stones Remember: A Life Rediscovered…
"In the sure and steady hands of a writer at the peak of his power, it is an achingly beautiful journey. There is a sorrowful beauty to the strong, poetic language. Despite the savage reality of the revelations, there is a peacefulness, a maturity of vision that is a pure gift to the reader."—The Washington Post

"It is clear that in these vivid, intersecting worlds of nature and language, Lane has found true self-expression and a certain transcendence from the pain he seems destined to carry with him always."—Seattle Times

"What the Stones Remember is a dark and beautiful memoir. Lane, ever the poet, exudes an elegance in his writing even when describing brutality."—Minneapolis Star-Tribune

"At once courageous, honest, and uplifting, this book of wisdom and wonder should be savored."—Library Journal

"The sort of memoir you will leave open beside a favorite chair, and you will read it, I think, with long pauses to savor the beauty of the language and to reflect on its relevance for your own journey."—The Globe and Mail 

"To read this book is to enter a state of enchantment."—Alice Munro

"Patrick Lane has written a memoir of heartbreaking struggle that manages to be beautiful and encouraging, finding anchorage in what was once called Creation, the natural world and its unstinting promise of renewal."—Thomas McGuane

"A tough, lovely book."—Margaret Atwood

"There are scenes in this book so terrifyingly beautiful they take your breath away. Patrick Lane guides us across a grueling landscape with a steady hand. This is a tremendous contribution by an author at the peak of his power."—Alistair MacLeod

"This is the best book I've read in a decade. Here is a classic memoir, wrought in prose as beautiful as the natural world that is his obsession and salvation."—Guy Vanderhaeghe

"This is a record of recovery. Of a life, nearly lost, out of the dark into memory; of spiritual wholeness through a poet's attentiveness, season after season, to his garden—a real one. Only a writer of Patrick Lane's savage but forgiving vision could accomplish both in the same breath, and with such breathtaking beauty and power."—David Malouf
Advertisement