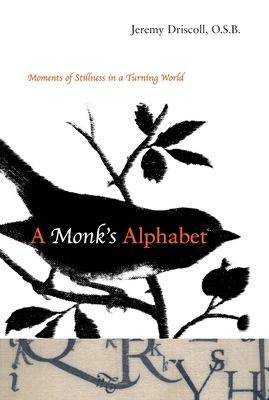 A Monk's Alphabet: Moments of Stillness in a Turning World (Paperback)
Moments of Stillness in a Turning World
New Seeds, 9781590304624, 210pp.
Publication Date: December 11, 2007
Description
From the time of the desert fathers to our own "post-Christian" age, the literature of monastic wisdom has provided inspiration for those of us who lead ordinary lives in the world. Father Jeremy Driscoll, a poet and theologian who is also a Benedictine monk, brings the genre into the twenty-first century with this exquisitely written collection of reflections on life from a monastic perspective. Whether reflecting on the details of the cloistered life, or observing the weirdness of American culture, explaining a fine point of Catholic theology to a child, or meditating on the flight of a seagull over the glittering ocean at sunrise, Fr. Jeremy's voice both enchants and provokes us to further contemplation. The 187 meditations are arranged by short titles in alphabetical order to emphasize that the reader should approach them in random fashion, without preconceived ideas, in order to be open to where they lead the heart and mind.
About the Author
Jeremy Driscoll, O.S.B., is a priest and monk of Mount Angel Abbey, St. Benedict, Oregon. He is a professor of theology at Mount Angel Seminary and at the Pontifical Athenaeum Sant' Anselmo in Rome. He is the author of several books of theology and poetry.
Praise For A Monk's Alphabet: Moments of Stillness in a Turning World…
"Driscoll asks some thoughtful questions and A Monk's Alphabet will appeal to readers who have always wanted an unedited peek inside a monk's head."—Publishers Weekly

"With 187 entries ranging from paragraphs to pages of reflections and meditations, Jeremy Driscoll elicits both smiles and tears in these gems from A Monk's Alphabet."—The Oregonian

"A Monk's Alphabet calls forth the reader's ardor, breadth of spirit, curiosity, devotion, and envy of the life well lived, the thing well made."—Paul Elie, author of The Life You Save May Be Your Own: An American Pilgrimage

 "A rare peek into the world of a committed monk who knows how to have fun with his ABC's. His alphabet will help you find the words of your own religious experience and search for God."—Edward L. Beck, author of God Underneath: Spiritual Memoirs of a Catholic Priest
Advertisement