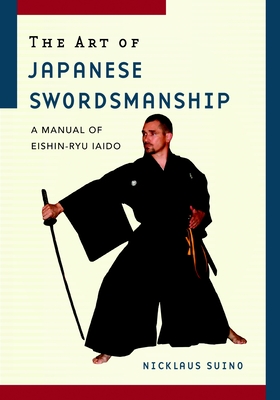 The Art of Japanese Swordsmanship: A Manual of Eishin-Ryu Iaido (Paperback)
A Manual of Eishin-Ryu Iaido
Weatherhill, 9781590304839, 251pp.
Publication Date: July 8, 2008
Description
The original purpose of iaido was to slay an opponent with one stroke of the sword upon unsheathing; today it is practiced as a martial art, one that improves concentration, develops strength and coordination, and cultivates awareness of an ancient culture and its traditions. This manual of Eishin-Ryu (or -Pure Faith-) iaido teaches the most widely practiced sword style, and is illustrated with step-by-step drawings to help students, from beginners to advanced, hone their forms and techniques. Introductory chapters explain the history and evolution of the art, the Japanese sword and related equipment, and the etiquette and code of the samurai, while an extensive glossary and bibliography are provided for further reference.
About the Author
Nicklaus Suino is a sixth-degree black belt in Muso Jikiden Eishin Ryu iaido. He is codirector of the iaido division and director of the judo division of the Shudokan Martial Arts Association, and is a regional director of the North American branch of the International Martial Arts Federation. He lives in Traverse City, Michigan, and teaches iaido and other martial arts at seminars throughout North America. Information on his seminars can be found at www.artofjapaneseswordsmanship.com.
Advertisement