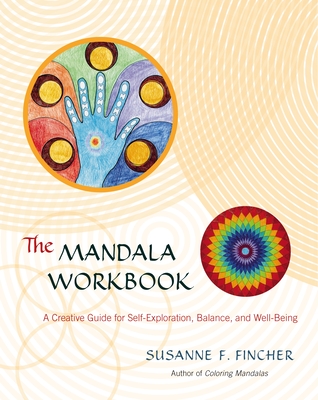 The Mandala Workbook: A Creative Guide for Self-Exploration, Balance, and Well-Being (Paperback)
A Creative Guide for Self-Exploration, Balance, and Well-Being
Shambhala Publications, 9781590305188, 301pp.
Publication Date: December 1, 2009
Description
From time immemorial, the mandala has been an expression of inner reality--for individuals, groups, and whole cultures. When you draw or paint a mandala of your own, you're making a portrait of your unconscious at a particular moment in your life, which when carefully regarded, can provide astonishing insights into your own deepest truth. The Mandala Workbook offers a complete guide to mandala work, based on the Great Round--the twelve archetypal stages that represent a complete cycle of personal growth. Each stage offers a new way to connect with yourself and to discover the transformative powers of the mandala. Explore a full range of activities throughout the book and for each stage--including coloring, drawing, painting, collage, sculpture, and more--in this engaging and hands-on guide. You'll have fun doing it--and you may discover things about yourself that will surprise you.
About the Author
Susanne F. Fincher, MA, is a Jungian-oriented psychotherapist, a Licensed Professional Counselor, a Board Certified Art Therapist, and an internationally known expert using mandala-making for self-exploration. Through her workshops on creativity, people are able to engage their inner resources for insight, healing, and self-expression. Visit her web site at www.creatingmandalas.com.
Praise For The Mandala Workbook: A Creative Guide for Self-Exploration, Balance, and Well-Being…
"Beautifully illustrated, with thoughtful commentary, the suggested and sample mandalas are aesthetically appealing and inviting."—The Beacon

"Susanne Fincher has dedicated her art therapy career to teaching about the therapeutic potential of mandalas. Fincher 's decades of experience as a workshop instructor are evident. Anyone who wants to will benefit from following her creative advice."—Art Therapy: Journal of the American Art Therapy Association


"Imaginatively illustrated, with a myriad of exercises and suggestions, this will become a much-thumbed workbook."—MandalaMagazine.org
Advertisement