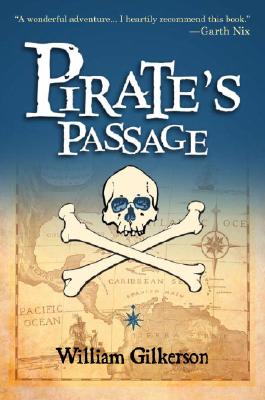 Pirate's Passage (Paperback)
Trumpeter, 9781590305485, 364pp.
Publication Date: May 22, 2007
* Individual store prices may vary.
or
Not Currently Available for Direct Purchase
Description
Off the coast of Nova Scotia in 1952, fierce winds force a small boat into port. The boat's pilot, the eccentric Captain Charles Johnson, takes up residence at the small inn run by Jim and his mother. With each day, the captain's presence becomes more valuable to the family as they struggle to keep the inn open for business--and his background becomes more mysterious as Jim discovers how much he knows about the lives and battles of the old-time pirates. Who is this man whose compelling stories bring to life in such detail the day-to-day experience of sailing on a pirate ship? And how can he possibly know so much about how it feels to grow up among the Vikings; about how Francis Drake and Queen Elizabeth plotted their victories; about the loves of Grace O'Malley, the pirate queen of Ireland?
About the Author
Award-winning author William Gilkerson is a sailor, painter, journalist, historian, and adventurer. He is the author of the novel Ultimate Voyage, as well as ten nonfiction books on nautical topics, and his paintings are internationally acknowledged to be among the finest contemporary maritime art. He lives with his family on the shores of Mahone Bay, Nova Scotia, where he sails his ancient cutter, Elly.
Praise For Pirate's Passage…
Winner of the 2006 Governor General's Literary Award for Children's Literature

"A palimpsest upon Treasure Island, William Gilkerson's beguiling creation, Pirate's Passage, has everything: irresistible characters, richly textured history, humor, suspense, and adventure. Steeped in wit, philosophy, and mystical ambiguity, it takes a maverick approach to history. A challenging children's novel with a dangerous edge, Pirate's Passage is a work of genius. . . . This novel will be read by readers of all generations."—Canada Council for the Arts <a title="The Canada Council for the Arts" target="_blank" href="http://www.canadacouncil.ca/">(www.canadacouncil.ca)</a>

Winner of the New York Library Association "Book of the Season" Award Spring 2006 in the Young Adult Book Category

"Captivated, my imagination bound hand-and foot, I was shanghaied by Pirate's Passage."—Philip Kopper, The Washington Times

 "Beautifully paced, well-written, thoughtful, and clever. Gilkerson's familiarity with seamanship (he is the author of ten books on nautical matters) makes it especially enjoyable."—The London Times

"Full of intrigue and fascinating history."—VOYA

"A small seaside town . . . a mysterious visitor . . . a voyage of self-discovery. Around all of this swirls a centuries-spanning world of pirates, mentors, and foes—and unlikely friends. It's a mystical and illuminating tale."—Matthew P. Murphy, Editor, WoodenBoat

"This marvelous tale crashed over me like a great wave, submerging me in a gleeful yarn of adventure, intrigue, and memorable characters. Pirate's Passage creates its own kind of ship—and I advise any readers who enjoy a rollicking good story to climb aboard!"—T. A. Barron, author of The Great Tree of Avalon


"A wonderful adventure, with everything you could ask for: pirates, stolen cannon, secret passages, sea voyages, and scurvy knaves. I heartily recommend this book to the piratically-inclined reader of any age."—Garth Nix

"Wonderfully authentic . . . vividly brings to life the dark and violent world of the pirates of the Caribbean."—David Cordingly, author of Under the Black Flag

"Pirate enthusiasts, prepare to settle in for a deliciously unsettling adventure."—The Bulletin for the Center for Children's Books
Advertisement