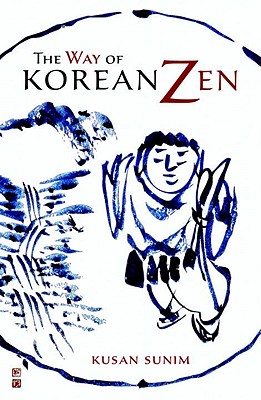 The Way of Korean Zen (Paperback)
Weatherhill, 9781590306864, 181pp.
Publication Date: February 10, 2009
Description
The power and simplicity of the Korean Zen tradition shine in this collection of teachings by a renowned modern master, translated by Martine Batchelor. Kusan Sunim provides a wealth of practical advice for students, particularly with regard to the uniquely Korean practice of hwadu, or sitting with questioning. An extensive introduction by Stephen Batchelor, author of Buddhism without Beliefs, provides both a biography of the author and a brief history of Korean Zen.
About the Author
Kusan Sunim (1901-1983) was the resident Zen Master at Songgwang Sa, one of the largest monasteries in South Korea. He was the first Zen teacher to accept and train Western students in a Korean monastery.
Praise For The Way of Korean Zen…
"I highly recommend this wonderful book which affords us a 'bird's-eye' view into the teachings of Korean Zen Master Kusan Sunim. The teachings are concise yet comprehensive. A welcome addition to the growing body of writing on Korean Zen."—Richard Shrobe (Zen Master Wu Kwang), Guiding Teacher, Chogye International Zen Center of New York

"A modern Zen classic with deep roots in the oldest traditions of Korean and Chinese Buddhism. Kusan roars like a lion."—Stanley Lombardo
Advertisement