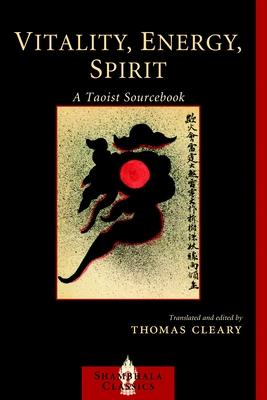 Vitality, Energy, Spirit: A Taoist Sourcebook (Paperback)
A Taoist Sourcebook
Shambhala Publications, 9781590306888, 280pp.
Publication Date: March 10, 2009
Description
The -three treasures- of human life--vitality, energy, and spirit--are envisioned in Taoist thought as the source of creativity, capability, and intelligence. This comprehensive anthology traces the teachings on these three treasures through the long history of Taoism, highlighting the quintessential works on their practical application for mental and physical well-being. Along with brief selections from the classic sources of Taoism by Lao Tzu and Chang-tzu, the book presents a rich selection of tales and sayings from Taoist literature, as well as a broad range of writings from the Complete Reality school, including essays and commentary from such figures as Lu Yen, Chang Po-tuan, and Liu I-ming.
About the Author
Thomas Cleary holds a PhD in East Asian Languages and Civilizations from Harvard University and a JD from the University of California, Berkeley, Boalt Hall School of Law. He is the translator of over fifty volumes of Buddhist, Taoist, Confucian, and Islamic texts from Sanskrit, Chinese, Japanese, Pali, and Arabic.
Praise For Vitality, Energy, Spirit: A Taoist Sourcebook…
"Cleary has brought Buddhist, Taoist, and I Ching texts from Chinese into English with the energy of a person carrying antique furniture out of a burning house. He has translated or retranslated more sacred texts from Chinese than any other scholar this century. His books, full of ancients' advice, speak to a large, spiritually hungry audience."—David Schneider, San Francisco Chronicle

"Chock-full of timely advice for mental, physical, and spiritual health. . . . Here are the keys to understand and practice reality in our everyday lives, whatever our religious or philosophical inclination."—Lightworks
Advertisement