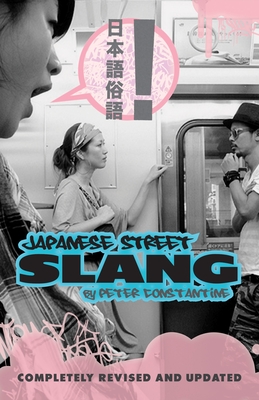 Japanese Street Slang (Paperback)
Weatherhill, 9781590308486, 193pp.
Publication Date: February 8, 2011
Description
From "ai" ("love") to "zukkyu " ("heart attack ") "Japanese Street Slang" details the roughest and rawest street language as it's used in Japan today. Here's how the Japanese really speak: the hustlers and high-rollers, the "anime otaku" teens and Tokyo yuppies, the gangsters and their ladies of the night. This is the guide to the kinkiest sex talk, drug slang, criminal lingo, popular text-messaging abbreviations, and more. More than just a guide to gritty and gross-out gab, this book includes witty mini-essays that trace the fascinating origins of many expressions and rollicking example sentences that reveal just how and where they may be heard.
About the Author
Peter Constantine is the author of Japan's Sex Trade and Japanese Slang Uncensored. He was awarded the PEN Translation Prize for Six Early Stories by Thomas Mann and the National Translation Award for The Undiscovered Chekhov. He has also translated works by Isaac Babel, Machiavelli, Gogol, Tolstoy, and Dostoyevsky.
Praise For Japanese Street Slang…
"Kakkoii (Cool) is a good word to describe this book. Constantine's painstaking research has produced a collection of words and phrases in the Japanese language used by everyone from teenagers to criminals to members of mainstream Japanese society when choosing to not be quite so stereotypically polite. Part academic treatise, part introduction to the colloquial side of the Japanese language, Japanese Street Slang offers something for linguists and Japanophiles alike."—Elephant Journal
Advertisement