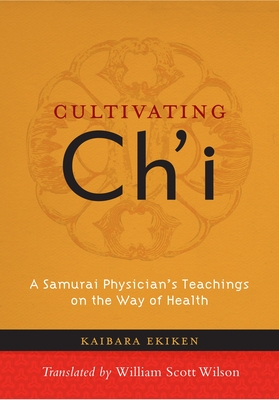 Cultivating Ch'i: A Samurai Physician's Teachings on the Way of Health (Paperback)
A Samurai Physician's Teachings on the Way of Health
Shambhala Publications, 9781590309889, 223pp.
Publication Date: April 9, 2013
Description
Samurai are best known for taking life--but here is a samurai doctor's prescription for how to preserve life, and to make yours a long and healthy one. Unlike other samurai of his time, the samurai Kaibara Ekiken (1630-1714) was concerned less with swordsmanship than with how to maintain and nurture the healthy mind and body upon which martial techniques and philosophy depended. While serving as the chief medical doctor and healer to the Kuroda clan, he came to a holistic view of how the physical, mental, and spiritual lives of his patients were connected. Drawing from his medical practice, the principles of traditional Chinese medicine, and his life experience, Ekiken created this text as a guide to sustaining health and stamina from youth to old age. Ekiken's advice regarding moderation, food and drink, sleep, sexual activity, bathing, and therapeutic practices is still amazingly intuitive and appropriate nearly three hundred years after this book was written.
About the Author
William Scott Wilson is the foremost translator into English of traditional Japanese texts on samurai culture. He received BA degrees from Dartmouth College and the Monterey Institute of Foreign Studies, and an MA in Japanese literary studies from the University of Washington. His best-selling books include The Book of Five Rings, The Unfettered Mind, and The Lone Samurai, a biography of Miyamoto Musashi.
Advertisement