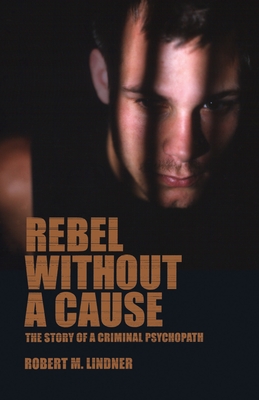 Rebel Without a Cause (Paperback)
The Story of A Criminal Psychopath
Other Press, 9781590510247, 304pp.
Publication Date: July 15, 2003
* Individual store prices may vary.
Description
Robert Lindner's 1944 classic Rebel Without a Cause follows the successful analysis and hypnosis of a criminal psychopath, Harold. In full transcriptions of their forty-six sessions, Lindner takes his patient into the depths and recesses of his childhood memories. Plumbing the free-associative monologues for clues to unlock the causes of Harold's criminal behavior, Lindner portrays a man cut off from himself and unable to attach himself to others.

Lindner reveals to Harold long-hidden incidents from his infancy and childhood that served to propel him toward a troubled and chaotic adulthood, full of armed robbery, break-ins and random sexual encounters. With care and diligence, patient and analyst begin to excavate events from Harold's childhood and reconstruct them as a foundation for analysis.

Heralded as a classic upon its publication, Rebel Without a Cause is the tale of a masterful analysis that is still relevant today, against the complex issues of sanity, rehabilitation, and crime that resonate in our legal system.
About the Author
Dr. Robert M. Lindner

Dr. Robert M. Lindner was the author of numerous seminal texts on psychoanalysis, including The Fifty-Minute Hour (Other Press edition 2002) and Must You Conform? He died in 1956 at the height of his career.