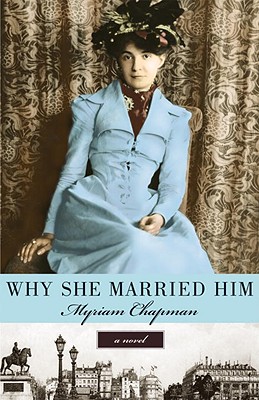 Why She Married Him (Hardcover)
Other Press (NY), 9781590511756, 324pp.
Publication Date: October 17, 2005
Other Editions of This Title:
Paperback (10/17/2006)
* Individual store prices may vary.
Description
"History and fiction merge in this richly embroidered tale of a young Jewish woman in early 20th-century France."
Set in Paris in the early 1900s, Why She Married Him tells the story of Nina Schavranski, a beautiful young Russian Jewish emigre at a crossroads in her life. At 22, in the immigrant community of Belle Epoque Paris, Nina's choices are few. She works in her father's tailor shop, attends political lectures and night school, striving to be an intellectual, modern woman. But Nina's sensual nature and her longing for freedom remain unfulfilled. The answer to the question of why she marries Abraham Podselver, a struggling fashion illustrator with socialist dreams, lies in the sum of Nina's experiences which unwind like a bolt of silk as the novel moves backward in time. We see Nina enjoy her first real love who abandons her for better opportunities in America. We see the Schavranskis when they first arrive in Paris, struggling to make it out of the Marais ghetto. We see the family in Yekaterinoslav in Ukraine, where they enjoyed a comfortable, cultured life until a series of bloody pogroms forced them into exile.
Capturing both the sweep of history and the private joys and turmoil of a complex young woman, Why She Married Him is rich, satisfying historical fiction. Inspired by an unpublished memoir by the author's grandmother, found years after her death, the novel is infused with passion.
About the Author
Myriam Chapman

Myriam Chapman teaches French at New York City's Bank Street School for Children. "Why She Married Him" is her first novel.
Praise For Why She Married Him…
The Reporter
Chapman does an excellent job capturing the restrictions placed on the Schavranskis by their religion and class, particularly showing how they lean to live with the disappointments life offers. She also does an excellent job portraying the city around them, showing how geographical details can help determine one's social status.Where Why She Married Him worked was forcing me to imagine a time when the course of one's life was far more restricted than it is today, particularly for women. Although the novel is never strident about the lack of freedom most women faced, through Nina's story, one experiences those limitations. Why She Married Him serves as an excellent window into the past.
or
Not Currently Available for Direct Purchase