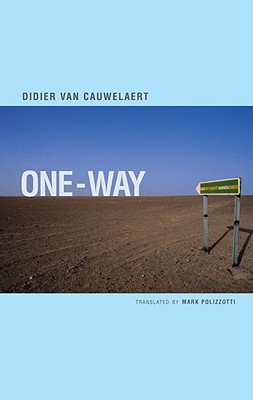 One-Way (Paperback)
Other Press (NY), 9781590512005, 152pp.
Publication Date: October 17, 2005
Other Editions of This Title:
Hardcover (11/17/2003)
* Individual store prices may vary.
Description
Winner of the Prix Goncourt and chosen by The Seattle Times as one of the Best Books of 2004
"One-Way is a funny and tender look at a world of shifting boundaries...Aziz Kemal is a protagonist for these times."
-Sam Lipsyte, author of Home Land
"Outrageously funny."
-The Seattle Times
"Mr. van Cauwelaert has a fine, light touch and makes Aziz the most charming and gentle of liars."
-The New York Sun
"A mad tale, funny and cruel, tender and inventive, in which all the hypocrisy of our society is put forward without ever becoming heavy-handed."
-Les Echos
Hailed as a marvel and awarded France's most prestigious literary prize, One-Way recounts the comic, absurd, and all-too-believable adventures of Aziz Kemal, a young Frenchman raised as an Arab by Marseilles gypsies. Arrested for a crime he didn't commit, Aziz becomes the target of a government campaign to repatriate illegal immigrants and finds himself en route to Morocco, despite the fact that he isn't Moroccan. Accompanying Aziz is a touchingly naive and neurotic "humanitarian attache" named Jean-Pierre Schneider, who drowns his own personal woes in his zeal to build a new life for his charge in a land neither one has ever seen.
It is on the plane to Morocco that events take an unexpected turn, when Aziz, pressed for details of a "birthplace" that isn't his, invents the fabulous story of Irghiz, a valley paradise hidden from the world and now in danger of ruin. From this moment on, the attache forgets his original assignment and has only one mission: to return Aziz to the Eldorado he left behind and save it from the ravages of modern progress. So begins an initiatory journey that takes Aziz, Jean-Pierre, and a disabused aristocrat across a desert both real and mythic, pursuing a vision of happiness as elusive as Irghiz itself.
At once humorous and poignant, the story of this journey is "a beautifully realized blend of sensitivity, humor, intelligence, and good sense a rich and engaging novel, filled with a lucid and compassionate humanity" (Jean-Claude Lebrun).
About the Author
Didier van Cauwelaert

Didier van Cauwelaert is the author of numerous bestselling books, including "Poisson d'Amour," "La Vie Interdite," and "Rencontre Sous X" (forthcoming in English from Other Press). He wrote a libretto that was featured in the recent off-Broadway musical, "Amour." He lives in Paris.
or
Not Currently Available for Direct Purchase