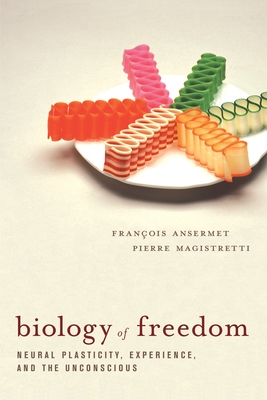 Biology of Freedom (Paperback)
Other Press Professional, 9781590512227, 254pp.
Publication Date: December 17, 2007
* Individual store prices may vary.
Description
This groundbreaking book delivers a much needed bridge between the neurosciences and psychoanalysis.

Freud hoped that the neurosciences would offer support for his psychoanalysis theories at some point in the future: both disciplines, after all, agree that experience leaves traces in the mind. But even today, as we enter the twenty-first century, all too many scientists and analysts maintain that each side has wholly different models of the origin and nature of those traces. What constitutes human experience, how does this experience shape us, and how, if at all, do we change our lives? Psychoanalysis and the neurosciences have failed to communicate about these questions, when they have not been frankly antagonistic. But in Biology of Freedom Francois Ansermet and Pierre Magistretti are at last breaking new ground.

This fully illustrated account, rigorous yet lucid and entirely accessible, shows how the plasticity of the brain's neural network allows for successive inscriptions, transcriptions, and retranscriptions of experience, leading to the constitution of an inner reality, an unconscious psychic life unique to each individual. In what amounts to a paradigm shift based on the concept of plasticity, this elegant, seamless collaboration of a psychoanalyst and a neuroscientist bridges the gap between disciplines formerly believed to be incompatible. Ansermet and Magistretti have opened up new areas of exploration of the mind/body connection and profoundly new ways in which to understand the bodily underpinnings of personal freedom, identity, and change.
or
Not Currently Available for Direct Purchase