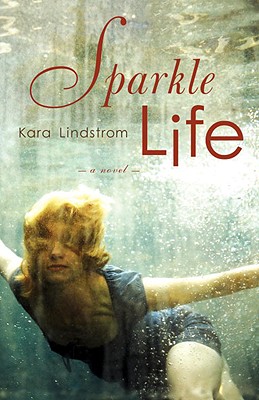 Sparkle Life (Hardcover)
Other Press (NY), 9781590512326, 290pp.
Publication Date: June 17, 2006
* Individual store prices may vary.
Description
Wholly contemporary and compulsively readable, this sparkling debut is a finely honed tale of sex, love, and making movies that is sure to appeal to fans of Nick Hornby and Melissa Bank.
Sparkle Life is about the movie business, sex, globalization, and real estate as told through the lives of three women in their 30s--Liv, Joy, and Sara. Liv is rich, talented, and promiscuous, tremendously attached to the men who raised her: her father, a very religious clothing manufacturer and her uncle, a Park Avenue psychiatrist. Joy makes lists: be a producer, married, and rich. Sara is extraordinarily observant, seeing details and identifying patterns, including her own inability to explain what the patterns mean.
Kara Lindstrom masterfully portrays a world where glitz, ambition, and sex are exposed to the seams. Yet, when her characters catch themselves in the compromises they live by, this racy tale is transformed into an incisive meditation on the challenges of everyday life.
-What a dazzler of a book A group of interconnected and indelibly complex characters, all swirling around the maelstrom of the movies and the affairs of the heart, told in prose that snaps and glints and virtually sets off sparks. Lindstrom's going places and I'm buying a map because after this book, I'd follow her anywhere.-
--Caroline Leavitt, author of Girls in Trouble and Coming Back to Me
-Sparkle Life is exactly what a contemporary novel ought to be: sharp, funny, sad, and true. Lindstrom writes with a lucid asperity that suggests a Mary McCarthy narrator trapped in a Don DeLillo world.-
--Rachel Cline, author of What to Keep
About the Author
Kara Lindstrom Kara Lindstrom was a set decorator and production designer on movies before becoming a screenwriter. She splits her time between Los Angeles and Paris.
Praise For Sparkle Life…
Kirkus Reviews

Lindstrom's great strength is her acerbic, yet strangely affecting understanding that the compromises people make with their ideals tell us more about them than the ideals themselves. The author moves sure-footedly between the stories of the women, but by the end, two of them emerge as the primary characters. In the case of these two especially, Lindstrom creates wonderfully rich personalities and quite distinct and distinctive patterns of speech and thought. A mix of lurid potboiler and classic bildungsroman, the story is occasionally too knowing for its own good, but its prose is fresh and its insights into the aging-hipster-turned-ambitious-careerwoman are both biting and poignant.


Publishers Weekly

Readers who like a Sex and the City milieu but don't need their stories tied up with a bow on top will enjoy meeting this crowd.


Library Journal

A wonderfully entertaining and tender first novel; recommended for all fiction collections.


San Diego Union Tribune, James Leigh

Sparkle Life is also a highly readable, entertaining, and -- surprise! -- emotionally involving novel. The characters do develop, just as creative writing professors used to recommend, and if the endings are mainly happy, they are not predictable. Success is redefined; young and old turn out to want love as well as sex and power -- a concession to prospective producers, perhaps, but Lindstrom makes it ring true.


Milwaukee Journal Sentinel

Liv, Joy and Sara, women in their 30s, each with her own strong characteristics, enliven Kara Lindstrom's debut novel, Sparkle Life. Lindstrom, a native of Chicago, gives us a well-crafted contemporary tale of glitz, ambition and sex, a story that develops into an exploration of the challenges of daily living.


Milwaukee Journal-Sentinel, Geeta Sharma-Jensen

Like her prose and the title, [Kara Lindstrom's] novel sparkles - with glitz and wit, shot through with a tender sadness.
or
Not Currently Available for Direct Purchase