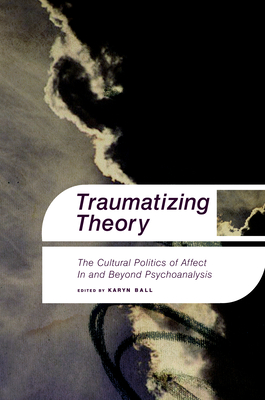 Traumatizing Theory (Cultural Studies) (Paperback)
Other Press, 9781590512494, 496pp.
Publication Date: June 17, 2007
* Individual store prices may vary.
Description
A volume in the Contemporary Theory Series edited by Frances Restuccia

An interdisciplinary collection of essays that critically reflect on the value and limits of psychoanalysis for conceptualizing traumatic affect.
A page-turner for anyone even remotely drawn to the subject of trauma, Traumatizing Theory includes essays that go beyond psychoanalysis in rethinking the cultural significance of traumatic anxiety, melancholy, and the representation of suffering in testimony, self-narration, and politics.

Traumatizing Theory is unmistakably on the cutting edge and moves trauma theory into a new postmodern phase. Karyn Ball's introduction reframes debates about psychoanalysis within trauma studies. Bettina Bergo's essay revisits the historical development of hysteria as Freud's model for traumatic anxiety in both men and women. Dorothea Olkowski also focuses on traumatic anxiety, but problematizes Freud's masculinist and scientistic premises. Sarah Murphy and Susannah Radstone examine the disciplinary effects of public confession and testimony while Ball and Kligerman critique Deleuze's post-psychoanalytic Cinema books and Gerhard Richter's haunted October 18, 1977 Cycle, respectively, as testimonies to the latent impact of traumatic history. For Astrid Deuber-Mankowsky, philosophy serves ineluctably as a medium of testimony in Sarah Kofman's autobiographical writings about ambivalence toward her biological Jewish mother and guilty love for the French woman who adopted Sarah during the Nazi occupation. Drucilla Cornell also explores conflicted self-narrations among transnationally adopted children and their parents. The collection concludes with essays by Juliet Flower-MacCannell, Lauren Berlant, and John Mowitt on the politics of traumatic identification in the public sphere.
About the Author
Karyn Ball

Karyn Ball is an associate professor specializing in critical theory and literary theory in the Department of English and Film Studies at the University of Alberta in Edmonton. She has edited special issues of Cultural Critique and Parallax. Her book, Disciplining the Holocaust, is forthcoming from the State University of New York Press.
or
Not Currently Available for Direct Purchase