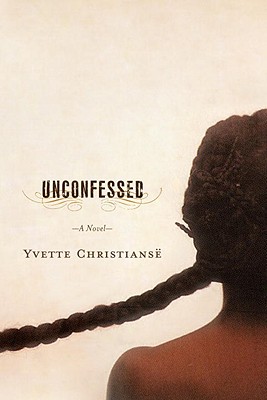 Unconfessed
Paperback

* Individual store prices may vary.
Other Editions of This Title:
Hardcover (11/17/2006)
Description
PEN/HEMINGWAY AWARD FINALIST
A fiercely poetic literary debut re-creating the life of an 19th-century slave woman in South Africa.
Slavery as it existed in Africa has seldom been portrayed and never with such texture, detail, and authentic emotion. Inspired by actual 19th-century court records, "Unconfessed" is a breathtaking literary tour de force. They called her Sila van den Kaap, slave woman of Jacobus Stephanus Van der Wat of Plettenberg Bay, South Africa. A woman moved from master to master, farm to farm, and driven by the horrors of slavery to commit an unspeakable crime from prison to prison. A woman fit for hanging . . . condemned to death on April 30, 1823, but whose sentence the English, having recently wrested authority from the Dutch settlers, saw fit to commute to a lengthy term on the notorious Robben Island.
Sila spends her days in the prison quarry, breaking stones for Cape Town's streets and walls. She remembers the day her childhood ended, when slave catchers came whipping the air and the ground and we were like deer whipped into the smaller and smaller circle of our fear. Sila remembers her masters, especially Oumiesies ("old Missus"), who in her will granted Sila her freedom, but Theron, Oumiesies' vicious and mercenary son, destroys the will and with it Sila's life. Sila remembers her children, with joy and with pain, and imagines herself a great bird that could sweep them up in her wings and set them safely on a branch above all harm. "Unconfessed" is an epic novel that connects the reader to the unimaginable through the force of poetry and a far-reaching imagination.
Praise For Unconfessed…
Kirkus Reviews STARRED REVIEW

A gorgeous, devastating song of freedom that will inevitably be compared to Toni Morrison's Beloved. But it deserves to stand on its own.


Publishers Weekly

Poet Christiansë (Castaway), born in apartheid-era South Africa and now living in New York City, channels the torturous history of South African slavery in her debut novel. Sila van den Kaap, whom Christiansë discovered in an early 19th century document, is a slave serving hard labor at the Robben Island prison colony after murdering her own son, Baro. As Sila breaks and hauls stones, evades the attentions of the prison guards and cares for her small children, she casts her mind back to the daily indignities, fleeting pleasures and larger injustices that have defined her life since, as a young girl, she was brought to South Africa from Mozambique. Addressed primarily to the spirit of her deceased son, Sila's absorbing, lyrical narrative is circular: she alternates between exhausted lament, seething rage and scripture-tinged poetic soliloquy ("their sins are like unto a plague of locusts that eat not fields but bodies and hearts"), and returns repeatedly to the broken promise of her freedom, granted in the will of one of her mistresses, Oumiesies ("old Missus"), and disregarded by Oumiesies's cruel son, Theron. After many passionate digressions, Sila alights, finally, on the death of Baro. In the final pages, she movingly addresses "the daughters and sons of my generations"—those now living with slavery's legacy.


Library Journal STARRED REVIEW

The story unfolds in fits and starts and reads like a confession to a soulmate. This stream-of-consciousness style gives readers an intimate if disturbing peek into the mind of a fierce 19th-century slave woman...Impossible to put down, this work deserves a place beside such classics as Toni Morrison's Beloved and Edward P. Jones's The Known World. Highly recommended.


ForeWord This Week

...Unconfessed by Yvette Christiansë takes place in South Africa in the Dutch-speaking Cape Colony in the 1820s. Sila was taken from Mozambique to South Africa as a child. She was promised freedom in the will of her mistress Oumiesies. But at her death, her cruel son Theron refuses to honor his mother's wishes.

Sila is sold to a series of cruel masters and is eventually imprisoned for murdering her son, Baro. As she works in the rock quarry on Robben Island prison, she speaks to Baro, telling him her disjointed life story and the details of her days in the prison. Gradually through Christiansë's poetic stream-of-consciousness narrative, the reader learns how she came to be in her situation and the guilt she feels at the thought of her children's suffering.


Booklist

Little has been written about what it was like to be a slave in South Africa under the early white settlers. This debut novel tells it through the first-person, present-tense narrative of Sila, once a slave, now a prisoner on Robben Island off Cape Town in the 1820s....the history is authentic, and Sila's brave, desperate voice reveals the vicious brutality as well as surprising discoveries of love and friendship. Readers of Toni Morrison's classic Beloved will recognize the story of a mother driven to save her children at any cost.


Historic Novels Review

Sila is a strong, likable character who survives adversities that would destroy most people. She has a few happy times to remember, but of course the tone of any book about slavery is mainly distressing. Readers who prefer a linear storyline may struggle to puzzle out the sequence of events, as Sila's memories come and go in a poetic, stream-of-consciousness fashion. Christiansë's word choice and syntax effectively convey that Sila is not an English speaker, without distracting the reader.

Slavery in the United States has often been chronicled in historical fiction. Books about African slavery of the same period are much less common, and I appreciated being enlightened about slavery from a new perspective.


People

Born under apartheid, South African poet Christiansë (Castaway) dug up a horrific real-life crime in her homeland and used it as the basis for this breathtaking novel. Condemned in 1823 to a notorious African prison colony called Robben Island for the murder of her son, slave Sila van den Kaap refuses to explain her actions. Instead, in rich, lyrical prose, the captive unveils the terrible truth of her life to the spirit of her dead child. Defiant, loving and fierce, van den Kaap recalls her years in bondage and how the brutality she and her family suffered and the lies they were forced to accept particularly one promising her freedom eventually shattered them. Christiansë's novel isn't just a stunningly intimate, heart-wrenching history of slave life in Africa. Her protagonist's furious yearning for freedom ("Wishes are sometimes just stories that have nowhere to go") becomes a haunting meditation on love, loss and the stories we choose to tell in order to survive. Gorgeous and tragic, Unconfessed ultimately reveals a confession almost too terrible to bear and impossible to forget.


Milwaukee Journal Sentinel

It's a compelling story and a remarkable book...Even at the novel's conclusion, as Sila's memories become more clear, the circumstances of how her son died are still equivocal. That makes the novel even more compelling; Sila's story is far more powerful than abstractions like guilt vs. innocence or even slavery vs. freedom.


Curled Up with a Good Book

Unconfessed is Sila's story, the tale of one woman's pain and suffering. It is the story of a mother's love, of desperation, and the cruelty of slavery. Yvette Christiansë's haunting tale pierces the heart in this powerful novel about a broken and angry woman hanging on by a thread. However wounded, Sila is undeniably a strong woman.

Having been born and raised in South Africa during apartheid, the author is close to the history she writes about in Unconfessed. The novel is almost poetic; the writing is style lyrical at times and full of symbolism. Although as the novel goes on, the narrative becomes slightly disorganized, it fits well with the story and the direction that the main character is going. She brings her characters, particularly Sila to life — her anger and despair bleed from every page.


New York Times Book Review, Uzodinma Iweala
...Christiansë is able to create an enveloping air of mystery in her slow revelations of the specific nature of Sila's crime and punishment. This mastery of suspenseful plotting shows in both the present action and the flashbacks...The pages of Unconfessed are full of powerful images of an institution capable of engendering horrendous evil; yet it is one that cannot entirely defeat hope and love.


Ms. Magazine

"[A] beautifully written historical novel."


Ebony Magazine

In Unconfessed, first-time novelist Yvette Christiansë tells the story of Sila van den Kaap, a South African slave who was sentenced to death on April 30, 1823, following the chilling murder of her son. Based on a true story, with information culled from actual court documents dating back to the 19th century, readers are introduced to Kaap, whose death sentence is commuted. She is serving out a lengthy sentence on Robben Island, the notorious South African prison island, the primary setting of the novel. But much of the evocative novel is spun from the protagonist's memory, which reveals the sad and powerful story of the life of a slave woman in the South African outback in the early 1800s. Christiansë, an associate professor at Fordham University in New York City and a scholar in African-American literature and postcolonial studies, was raised in South Africa under apartheid and moved to Australia when she was 18.
Other Press, 9781590512814, 360pp.
Publication Date: September 17, 2007
About the Author
Yvette Christianse

Yvette Christianse was born in South Africa under apartheid and emigrated with her family via Swaziland to Australia at the age of eighteen. She is the author of the 1999 poetry collection "Castaway." She teaches English and postcolonial studies at Fordham University and lives in New York City. "Unconfessed," her first novel, was honored as a 2006 PEN/Hemingway Award finalist.
Do you have any mental image of Sila? What kinds of detail emerge from her deeply introspective voice?
Why do you think the author chose to shift from third person to first person narrative? What does this shift achieve?
How and when does the tone and style of Sila's language change?
Can we trust Sila's account of everything? Or are there moments when we believe her and moments when we doubt her?
What do you think Sila keeps secret, and why?
What does Sila say to her friend Lys that she does not say to her son, Baro?
Why do you think Sila says nothing about the father or fathers of her children? Does it matter that she says nothing about them? Or are there clues as to who he/they might be?
Is Sila's life ever open to something other than grief and rage?
What kind of humor does Sila have?
How does the novel dramatize what is happening at this moment in South Africa's early history? What are the differences and conflicts between the English and the Dutch that filter through Sila's story?
Do you perceive any differences between what you know of slavery in, say, the Americas, and the world that unfolds in Sila's story?
Why would we be interested in yet another slave story? What does this book have to say that is different?
or
Not Currently Available for Direct Purchase