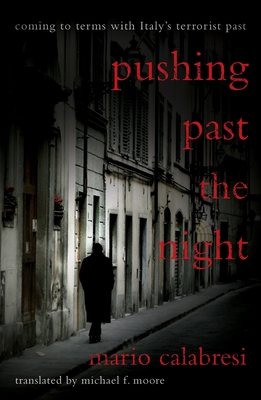 Pushing Past the Night
Coming to Terms With Italy's Terrorist Past
Paperback

* Individual store prices may vary.
Description
December 15, 1969, was the most important day of Mario Calabresi's life, although he would not be born for another year. On that date, the anarchist Giuseppe Pinelli fell to his death from a window at the Milan police headquarters, where he was being questioned about his role in the Piazza Fontana massacre, the most infamous episode of domestic terrorism in Italy.
Police Inspector Luigi Calabresi, Mario's father, was in the building, though not in the room, at the time of the accident. This didn't stop the rumors that Pinelli had been killed by Calabresi. These suspicions kicked off "a ferocious lynching, albeit in slow motion"—as the Italian paper La Repubblica characterized it—that culminated in the murder of Luigi Calabresi outside his home one morning in 1972. Calabresi left behind his pregnant wife and two young sons.
In this memoir, Mario Calabresi explores the personal and political fallout of Italy's era of domestic terrorism in a poignant and very personal account. His grief at the murder of his father is balanced by a desire to overcome the divisions that still scar Italy today. This powerful book calls not only for accountability but also for redemption. As Mario Calabresi's mother always told him, you have to look to the future, stake your bets on life, and refuse to be a prisoner of hatred.
Praise For Pushing Past the Night: Coming to Terms With Italy's Terrorist Past…
"They killed Mario Calabresi's policeman father when he was only two years old, and growing up he found in this tragedy the force to write. In trying to understand his own grief, he comprehends the grief of an entire country."—Roberto Saviano, author of Gomorrah

"With a remarkably beautiful translation into English by Michael F. Moore, Calabresi weaves back and forth between the 1970s and the present day, illustrating the lack of justice for Italy's criminals and the falsehoods in the national consciousness surrounding the death of his father. To debunk the claims made by leftists that his father was guilty of a crime, Calabresi carefully and scientifically has many experts recreate the events of the death of Giusseppe Pinelli, leading to the solid conclusion that Luigi Calabresi is innocent of all wrongdoing…What I appreciate so much about this work is Calabresi's ability to create such rich emotion while retaining his own values and morals."—Stephen Robert Morse, Mother Jones

"Fair and deeply moving."—Le Monde

"Mario Calabresi has written, for all the victims, a worthy book."—Télérama

"Sincere without being vindictive, Mario Calabresi . . . struggles against ignorance and conformity."—Nouvel Observateur
Other Press, 9781590513002, 160pp.
Publication Date: October 6, 2009
About the Author
Mario Calabresi

Mario Calabresi has worked for Italian news agency ANSA and for the Roman daily La Stampa. He has served as managing editor of the Italian daily La Repubblica and currently works as their New York correspondent.


Michael F. Moore

Michael F. Moore is the translator of the novels Three Horses (Other Press, 2005) and God's Mountain by Erri De Luca, The Silence of the Body by Guido Ceronetti, the poetry of Alfredo Giuliani, and essays by Pier Paolo Pasolini. He is currently working on a new translation of the classic nineteenth-century novel The Betrothed, by Alessandro Manzoni.
or
Not Currently Available for Direct Purchase