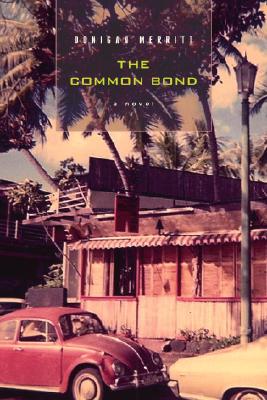 The Common Bond
Paperback

* Individual store prices may vary.
Description
When Morgan Cary flies home to Hawaii after a decade spent in California, he arrives with a broken heart and an overwhelming sense of guilt surrounding the death of his wife. He finds his way back to the comfort of Hilo's wet green mountain slopes, the pearl-colored volcanic haze, and the tropical perfume of gardenia, plumeria, and eucalyptus, but he also returns to the painful and persistent memories of his early days with Victoria–from the moment she walked into his life on the arm of his childhood best friend. Morgan's ghosts are many: they appear at the docks, in the motel rooms of the Sunset Lanai, and in the Red Pants fishermen's bar. He loses himself working alone as a commercial fishing boat captain, trolling the Pacific for yellowfin tuna and blue marlin, trying to surmount the crushing presence of his past. As he spirals further into his grief, the hope of a deliverance into the future appears through an unexpected friendship with a native Hawaiian family, and forces Morgan to sift through the worst of his memories as he searches for his life in the solace of the sea.

Resonant with human emotion and insight, The Common Bond is an exquisite novel of precision and grace that captures the depths of the human capacity for guilt, and the traps of compassion and hope in redemption.
Praise For The Common Bond…
MsLexia

"The language is rich and evocative capturing the truth of relationships…"


Publishers Weekly

"Insightful…Merritt has the right instincts when it comes to exposing the vagaries of human relationships…a thorough emotional examination of a couple who spend their lives side by side while managing to remain unknown to one another."


Other Press, 9781590513064, 392pp.
Publication Date: October 7, 2008
About the Author
Donigan Merritt

Donigan Merritt is a graduate of the Iowa Writer's Workshop and the author of seven novels, among them One Easy Piece (1981) and My Sister's Keeper (1983). He lives in Washington, DC.
or
Not Currently Available for Direct Purchase