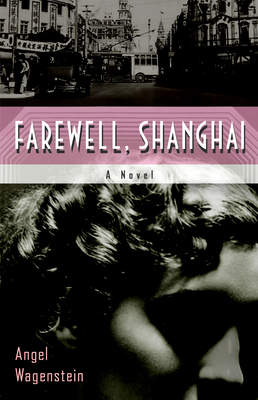 Farewell Shanghai (Paperback)
A Novel
Other Press, 9781590513088, 400pp.
Publication Date: November 4, 2008
Other Editions of This Title:
Hardcover (11/15/2007)
* Individual store prices may vary.
Description
Elisabeth and Theodore Weissberg, famous musicians, Hilde, a young film extra, and Vladek, an Eastern European adventurer wanted by the police on political charges, flee Nazi Germany for Shanghai at the onset of World War II. A magnet for every human ambition and vice, Shanghai is a city of extremes–of dazzling wealth and wretched poverty, suffering and pleasure, and, for the four refugees, exile and safety. There, they enter the world of Jewish refugees, many of them artists and intellectuals, who must either starve or eke out an impoverished and sometimes degraded living, but they are determined to live intelligently, upholding the high culture, humor, and even, insofar as they can, the elegance of their former lives. Master storyteller Angel Wagenstein crafts an intense narrative of life and death, passionate love, and profound courage against the backdrop of the war and the millions of lives caught up in it.
About the Author
Angel Wagenstein

Angel Wagenstein is a prizewinning Bulgarian novelist. His novel, Isaac's Torah, has been published in Bulgaria, Germany, Russia, France, the Czech Republic, and is forthcoming from Handsel Books. Farewell, Shanghai, his third novel, won the Jean Monnet award in 2004. Also by this author: Isaac's Torah


Deliana Simeonova

Deliana Simeonova was born in Bulgaria and studied English philology and American literature at the University of Sofia. She has worked for civil-society NGOs in Tajikistan, Serbia, Liberia, and now does that work in her native Bulgaria. Also by this author: Isaac's Torah


Elizabeth Frank

Elizabeth Frank is a Professor of Modern Languages and Literature at Bard College. Also by this author: Isaac's Torah
Praise For Farewell Shanghai: A Novel…
Library Journal

Wagenstein intelligently interweaves the voices of several characters, whose common thread is their desire to live in safety. Winner of the 2004 Jean Monnet Award, this novel sheds light on a forgotten part of history that is only now becoming known. Recommended.


Publishers Weekly

"Moving effortlessly from Paris to Dresden to Shanghai, Wagenstein (Isaac's Torah) masterfully chronicles the lives of European émigrés and refugees in WWII Shanghai...Wagenstein is impressive in his ability to move from the small details of individual displaced lives to a larger panorama of international intrigue...[he] brings to life a largely unknown chapter of Nazi persecution"


San Francisco Chronicle

The Bulgarian novelist sets refugees, spies and a few true believers into play for a sprawling and utterly engaging book...the strong connections between the characters illustrate not only the persistence of human nature but also the illogic of war.


Grand Rapids Press

For readers and dreamers, doers and seekers, a book can make the holiday and the coming year more meaningful. Here are some good picks to fill out your shopping list...
Farewell, Shanghai,by Angel Wagenstein
World War II Shanghai is a terrible haven for many German Jews fleeing the Nazis. Wagenstein, a Bulgarian whose book has been translated into English, has crafted a tense tale of love and loss, war and peace that focuses on Shanghai, a place of stunning poverty and dazzling wealth.


Moment

Farewell, Shanghai captures this political and cultural maelstrom during World War II. Vividly written, paced like a thriller and rich with cinematic detail, the reader can practically smell the fetid, swampy air of the city. Wagenstein's smoothly translated and fluid narrative has a sardonic edge...The riveting story of the Jews in Shanghai in the 1930s and '40s might seem hardly credible, but as Wagenstein archly says, "Is there anything more implausible than History?"


The Advocate (Baton Rouge, LA)

Wagenstein is one of Bulgaria's greatest modern writers. In Farewell, Shanghai, he has constructed a fascinating and profoundly moving roman à clef.


National Jewish Post & Opinion

This is a narrative filled with barbarity and inhumanity leavened with fortitude and bravery. The fictional format chosen by the author provides an excellent vehicle for him to describe a relatively unfamiliar aspect of what happened to Jews during World War II. What he so ably sets forth has the true air of credibility, adding significantly to our knowledge about the Holocaust.
or
Not Currently Available for Direct Purchase