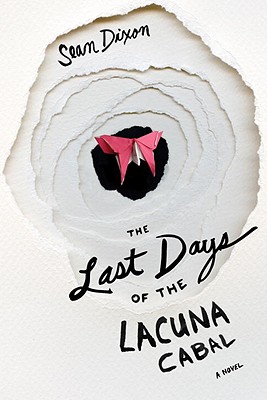 The Last Days of the Lacuna Cabal (Paperback)
Other Press (NY), 9781590513125, 296pp.
Publication Date: April 28, 2009
* Individual store prices may vary.
Description
The girls of the Lacuna Cabal Montreal Young Women's Book Club are at a crossroads. One of their founding members is dead, they've made a few unfortunate compromises to their membership, some of them aren't getting any younger, and they've been stuck on a single weepy tome for six long months. Resident maverick Runner Coghill decides to shake things up by introducing a cherished family heirloom to the group — ten pristine stone tablets, carved in cuneiform, telling the oldest story in the world: The Epic of Gilgamesh. Because their new book is written in an ancient language, the group must take the unprecedented step of allowing Runner to translate the whole story for them. But Runner's narration is not of a common vein. Before they know it, the Cabalists have been thrust out to sea, on a journey in search of answers that extends halfway across the world to the war-torn land of this oldest story's birth.

The Last Days of the Lacuna Cabal is an offbeat rites-of-passage novel whose characters live out literature with ferocity and passion. It is a funny, quixotic debut that follows the members of a shallow, squabbling, time-wasting, protracted-adolescent book club as they find themselves transformed through the alchemy of the storyteller's art.
About the Author
Sean Dixon

Sean Dixon is a writer and actor. His work has been published in The Globe and Mail, This Magazine, Canadian Theatre Review, and Brick, A Literary Journal. Coach House Books published Dixon's play collection, AWOL, and his young adult novel, The Feathered Cloak, was published by Key Porter. He lives and plays banjo in Toronto.
Praise For The Last Days of the Lacuna Cabal…
Kirkus Reviews

"A heavily embroidered coming-of-age tale.... Energetic....Full of sound and fury."


Quill and Quire

"An unapologetically high-concept novel that is both giddy and reverential."


Corduroy Books

"The Last Days of the Lacuna Cabal's a fierce and challenging and spunky book, and it's fun as hell..."

St. Petersburg Times

"It takes a gifted writer to bring back the days when some of us were gawky college kids, loud and pretentious and arty. Canadian Sean Dixon draws readers into a complex circle of people lurching into their 20s…It's structured like a screenplay, the camera moving swiftly from one setup to the next...[a] remarkably original new story."


Michelle Kaye Malsbury, American Chronicle

"Sean Dixon weaves an interesting tale about how seemingly misfits with totally disjoined lifestyles and life experiences can come together in friendship and for a common cause…His characters draw the reader in and make them hungry to see what happens next. The Last Days of the Lacuna Cabal is widely imaginative, part comedy-part tragedy, and most likely entirely improbable, but I found it hard to put down and quite enjoyable too."


Bruce Bauman, author of And The Word Was

"Sean Dixon is a worthy successor to some of Canada's foremost authors. He is in possession of an imaginative gift akin to Timothy Findley, the erudition and style of Robertson Davies and the off beat humor of Mordecai Richler. And like them, he is deserving of recognition and a following south of the border."


Michael Redhill, author of Consolation

"A sort of Tristram Shandy for the twenty-first century, Dixon's first novel is an intellectual, sexual, logorrheic, bibliophilic, cryptological, political, and archaeological rant of the first order. It'll blow your mind."
or
Not Currently Available for Direct Purchase