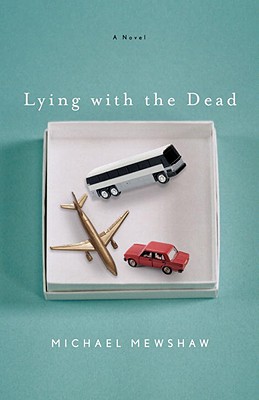 Lying With the Dead (Paperback)
Other Press, 9781590513187, 288pp.
Publication Date: October 6, 2009
* Individual store prices may vary.
December 2009 Indie Next List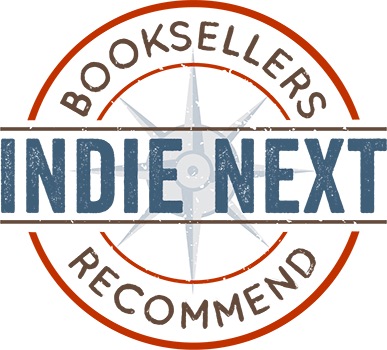 "Told alternately from the points of view of three adult children whose emotional scars are worse than the physical ones they received from beatings their mother administered, Lying With the Dead will get to you. Far from being sad, however, it's often funny, and it draws you in, making you fond of the three misfits and wonder if the truth can ever be discerned through the controlling mother's lies."
— Nancy Fontaine, The Yankee Bookshop, Woodstock, VT
View the List
Description
In this novel, Greek tragedy meets a dysfunctional family from Maryland, revealing how time and place matter little when it comes to the implacable logic of the darkest human emotions.
A family matriarch—half Medea, half Clytemnestra—calls home her three children, who take turns narrating the story. Quinn, the wonder boy who has become a successful actor in London, must fly in from England, putting a new love interest and a career-boosting role in a BBC production of the Oresteia on hold. Maury, whose life is defined by his Asperger's and a terrible crime committed when he was a teenager, rides in on a bus from his quiet, impoverished life out west. Candy, the eldest at fifty-five and the only one still a devout Catholic, is already in Maryland, where she takes care of her mother and dreams of retiring to North Carolina with her boyfriend. Once the family is reassembled in the childhood home, the pieces of a dark puzzle come together over brilliant and witty exchanges. Mewshaw invites us into the heart of a family dynamic, exploding prejudices about love, religion, and murder.
About the Author
Michael Mewshaw

Michael Mewshaw is the author of ten previous novels, including Year of the Gun and Shelter from the Storm, as well as several works of nonfiction, including the memoir Do I Owe You Something?, a chronicle of his many and varied encounters with major contemporary American authors. He divides his time between Key West, Florida, and London.
Praise For Lying With the Dead…
"Dazzling, suspenseful…The novel depicts in sparse, lyrically beautiful prose the tragedy of a dysfunctional family from Maryland whose formidable matriarch summons home her three children. Each sibling recounts his or her drama in turn during a final bedside reunion... Lying with the Dead is an impressive book by a world-class writer at the height of his powers. Mr. Mewshaw serves up a rich menu of disturbing food for thought not just for Catholics but for anyone concerned with the future of the family and the prospects for the survival of Christian values in the 21st century."—The Washington Times

"Mewshaw has delivered an impeccable eleventh novel, Lying with the Dead, which plumbs the depths of one dysfunctional Maryland family's misery…[an] unvarnished portrait of a clan whose home is blessed with neither luck nor love."—Texas Monthly

"Even a clergyman would be hard pressed to find a forgiving word for the widow at the center of this flinty black comedy. A pill-popping, racist termagant whose sundry abuses have driven her two sons thousands of miles from their Maryland hometown, she stews in a fetid dwelling that has "that zombie stillness of a 'silent neighbor,' one of those pretend houses where the power company stores its meters and equipment." Only her daughter, a 55-year-old polio survivor, lives close enough to regularly indulge Mom's bile and guilt. In a sudden fit of fence-mending, this daughter is summoned for a visit along with her brothers: an ex-jailbird who is beset with that popular malady of the moment, Asperger's syndrome, and a high-rolling actor whose renovated-abattoir home in London serves as a fantasy reproach to his tortured childhood. The three siblings trade off as narrators, with variable results: the actor emerges as a pull-string marionette of theatrical references, while his sister's recollections of a children's polio clinic cut like a knife. Mewshaw's interlacing of viewpoints freshens this over-worked family-reunion terrain…"—The New York Times Book Review
 
"Mewshaw channels Aeschylus by way of Jerry Springer in this tale of three grown children reluctantly reunited to deal with the age-old question, 'What to do about Mom?'… Told through the viewpoints of each sibling, Mewshaw limns a macabre and mordantly satisfying satire of dysfunctional families."—Booklist

"Mewshaw tackles a dysfunctional Irish-American family in an emotional novel narrated by the three adult children: 60-year-old Candy, who reluctantly cares for their manipulative and gravely ill mother; the Asperger's-afflicted former convict, Maury, who went to jail at 13 for killing their father; and the successful, London-based actor Quinn. As they are called to mom's bedside, the nonlinear story travels back to the origins of this 'radioactive' family, dredging up dark secrets....The three jaded yet sympathetic voices of the siblings are darkly expressive, supplying unnerving comic moments and unexpected twists. Mewshaw waxes poetic throughout while keeping the story moving forward to its shocking conclusion."—Publishers Weekly
or
Not Currently Available for Direct Purchase