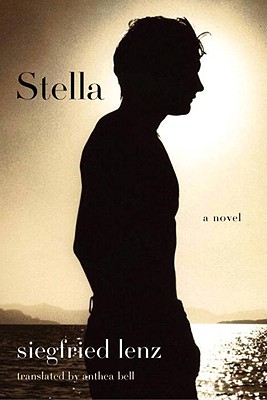 Stella
A Novel
Paperback

* Individual store prices may vary.
Description
In a small town on the Baltic coast, in a community steeped in maritime industries and local mores, a teenager falls in love with his English professor. Christian looks older than his years, Stella younger than hers. The summer they spend together is filled with boat rides to Bird Island, secret walks on the beach, and furtive glances. The emotions that blossom between Christian and Stella are aflame with passion and innocence, and with an idealistic hope of a future. The two lovers manage to keep their mutual attraction concealed, but as the hot months comes to an end, their meetings become more difficult to conceal.
   Stella begins at the end, at Stella Petersen's memorial service, where Christian relives the memories he shared with his first love. There is nothing salacious about their relationship, nor is it just a case of a teenager's crush on his teacher. Their affair changes both Christian and Stella, allows them to expand their views, and pushes them out of social and familial constraints. Theirs is a tender love story of a time, and yet speaks to any time; it is actually through death that their love is transformed.
   The sparseness of Siegfried Lenz's narrative is reminiscent of the existential stringency of Ernest Hemingway. Only a master stylist ofhis standing could compose such a story that is equally modest and powerful, a work that leaves a lasting authentic impression, and that strives to comply with W.H. Auden's famous request, "Tell me the truth about love."
Praise For Stella: A Novel…
"Like W.G. Sebald at his best, Lenz solicits the reader's grief through lexical restraint: the story's sedate tone, combined with its nautical-rural setting, perfectly renders the texture of a daydream."—The New Yorker

"We can thank heaven for a small – but exquisite – mercy in the shape of Siegfried Lenz's [Stella]….a superbly crafted novella of first love, with a tenderly evocative sense of place, mood and era….Suggestively rich in overtones and undercurrents, Lenz's beautiful miniature also stands alone as a masterclass in 'the grammar of farewell'."—The Independent

"This book expresses, with extreme subtlety . . . the torments of first love and the pain of parting . . . [It] stands poignantly beside the tales of such lovers as Tristan and Isolde, Romeo and Juliet." —L'Express
 
"We have Siegfried Lenz to thank for a poetic book—perhaps his most beautiful." —Marchel Reich-Ranicki, Frankfurter Allgemeine 

Other Press, 9781590513354, 144pp.
Publication Date: August 3, 2010
About the Author
Siegfried Lenz, born in Lyck in East Prussia in 1926, is one of the most important and widely read writers in postwar and present-day literature. He has published twelve novels, including The German Lesson, and produced several collections of short stories, essays, and plays. His works have been published since 1951 by Hoffmann und Campe, and he has won numerous prizes, including the Goethe Prize and the German Booksellers' Peace Prize.
 
Anthea Bell is a freelance translator from German and French, specializing in fiction. She has won a number of translation awards in the UK, the USA, and Europe.
or
Not Currently Available for Direct Purchase