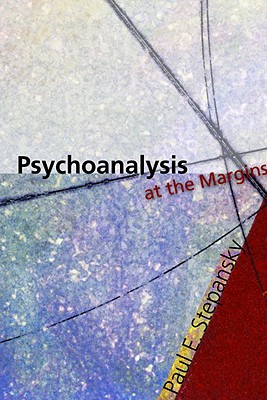 Psychoanalysis at the Margins (Hardcover)
Other Press Professional, 9781590513408, 357pp.
Publication Date: November 30, 2009
* Individual store prices may vary.
Description
Why has American psychoanalysis been relegated to the margins of American mental health care? In this masterful summing up of three decades of experience as a psychoanalytic editor and publisher, Paul Stepansky tells the story of a once cohesive discipline that has splintered into rivalrous "part-fields" and now struggles to survive in a postanalytic world of cognitive-behavioral interventions, brief therapy, psychopharmacology, and managed care. Simultaneously, it is a cautionary tale of the inevitable marginalization of any profession that resists integration into the scientific mainstream of its time and place.

Beyond its self-evident importance to psychoanalysts and other proponents of "talking" therapy, Psychoanalysis at the Margins provides an in-depth case study of the role of books, journals, and publishing in the rise and fall of a historically insular profession.  For Stepansky, the near-demise of psychoanalytic publishing in America is a microcosm of the crisis of small scholarly and professional publishing in an era that has witnessed the ascendancy of internet chat groups, online seminars, Amazon.com, and electronic journal subscriptions.

Positioning present-day psychoanalysis as an alternative healing modality, Stepansky explores the initiatives that have enabled other alternative professions to survive and even thrive in the face of mainstream opposition. Is it possible, he asks, that the lessons of alternative medicine can guide psychoanalysis to an "optimal marginality" that draws the mainstream to it? Pursuing pathways to this goal, Stepansky enjoins analysts to undertake a host of initiatives in the public interest that bring analytic knowledge to bear in those contexts where it can do the most good.
About the Author
Paul E. Stepansky, Ph.D., was managing director of The Analytic Press from 1984--2006. He has been personal editor to Heinz Kohut, Margaret Mahler, and other psychoanalytic luminaries past and present, and now gives workshops and seminars on clinical writing and writing for publication. A Yale-trained historian of ideas, Stepansky explores topics in the history of psychiatry and psychoanalysis and is especially interested in the interface of psychiatry and medicine in America.
Praise For Psychoanalysis at the Margins…
"[Stepansky is] a knowledgeable, caring, and fair witness to the marginalization of psychoanalysis. . . A good resource for anyone interested in psychoanalysis, whether from the angle of history, literature, or psychology and related social sciences." –Choice

 "This is an eminently worthwhile book, as it is genuinely original, well written and well researched . . . The initial chapters of this volume are invaluable for historians and other social scientists, for Stepansky's superior research and penetrating insight into the fall of psychoanalysis in the U.S. is privileged by his vast knowledge of its history and his professional work over the last three decades." –David D. Lee, Journal of the History of the Behavioral Sciences

"Stepansky's book is a major achievement and should be read by anybody concerned with the future of psychoanalysis. . . . Stepansky's erudition is spectacular." –Carlo Strenger, Psychoanalytic Psychology
 
"Stepansky has produced a carefully researched, cogently argued, clearly written, magnificent book with a great many original ideas.  It is a work that everyone interested in psychoanalysis – therapists, patients and laymen alike -- should read.  As his many telling arguments are absorbed, psychoanalysis should never be the same.  The book, in my view, is destined to become a classic." –Louis Breger, American Imago 
 
"This an important book for anyone who values the field and cares about its future: practitioners; patients; and the general, educated public. . . . Paul Stepansky has given us an original critique of the current state of psychoanalysis.  Deriving from intensely lived, first-hand experience, it is a well-researched; original; and, in its dark outlook, troubling book.  People who care about the profession should read it." –Joye Weisel-Barth, International Journal of Psychoanalytic Self Psychology

"Paul Stepansky, a broad and gifted historian who also reports as an eyewitness, has written a fresh and compelling intellectual history of psychoanalysis in the United States in the second half of the twentieth century. By using the idea of social marginality, Stepansky offers a clear and persuasive explanation of what has happened to one of the major movements of the recent past–and why it has happened." –John Burnham, Ph.D., Research Professor of History, Ohio State University, and author of Psychoanalysis and American Medicine

"The uniqueness of Psychoanalysis at the Margins derives from a combination of original material not available elsewhere–the history of psychoanalytic publishing and book sales in the United States–and the brilliant scholarship and lucid writing one has come to expect of Dr. Stepansky. He explores concepts of marginalization, fractionation, and so-called theoretical pluralism within a broad cultural and intellectual framework, and ends the book with a surprising suggestion regarding the future role of psychoanalysis. All of this is carried out with the authority that is derived from his nonparochial stance, ranging scholarship, and clear and subtle thinking. Anyone interested in substantive issues in psychoanalysis, including its future status, will have to wrestle with this book." –Morris N. Eagle, Ph.D., Professor Emeritus, Derner Institute of Advanced Psychological Studies, Adelphi University

"Paul Stepansky has written an absolutely stunning book that is as compelling as a good mystery that carries the reader along to a very unsettling conclusion. Alas, the hero of the book as well as the victim is psychoanalysis. Stepansky writes about a subject in the effortless manner of a good author, in the erudite manner of a scholar who has mastered the field, and in the caring manner of someone who loves the subject." –Arnold Goldberg, M.D., the Cynthia Oudejan Harris, M.D., Professor of Psychiatry, Rush Medical College, and Training and Supervising Analyst, Chicago Institute for Psychoanalysis

"Paul Stepansky may be uniquely qualified, by his personal gifts and his publishing experience, to write such a splendid survey of the current quandary of psychoanalysis. His scholarship is nothing short of staggering yet not pedantic, his judgments empathic but unfailingly fair, and the story he has to tell compulsively readable. I learned a great deal from this remarkable book, and urge anyone who cares about the future of psychoanalysis to read it." –Robert R. Holt, Ph.D., Professor Emeritus, New York University

"Historian, editor, and publisher, Paul Stepansky is uniquely positioned to chronicle the theoretical fractionation and marginalization that beset contemporary psychoanalysis. Enriched by fascinating commentary about the history of medical discoveries and psychoanalytic politics, Psychoanalysis at the Margins not only dissects the contemporary analytic corpus but prescribes pathways to renewal. Required reading for anyone in or out of psychoanalysis who seeks a discerning appraisal of the field's current quandary and future prospects." –Joseph Lichtenberg, M.D., editor-in-chief of Psychoanalytic Inquiry and the Psychoanalytic Inquiry Book Series

"This book should be read by everyone who cares about psychoanalysis and its contributions to mental health policy and the social sciences. In an unsparing examination of modern psychoanalytic history, Paul Stepansky diagnoses some grave disabilities in its current condition and offers a prognosis that is guarded but not necessarily terminal. If this ailing discipline is to be revived, psychoanalytic theorists and therapists need to pay close attention to Stepansky's impressive scholarship." –Nancy McWilliams, Ph.D., Former President, Division of Psychoanalysis, American Psychological Association

"With massive documentation across the entire spectrum of physical and mental healing professions, historian Paul Stepansky mounts a provocative thesis that links the fractionation (or pluralism) of psychoanalytic theory and praxis both to the long-acknowledged 'crisis' within the field and to the growing public disenchantment with psychoanalysis in its intellectual, cultural, and therapeutic aspects. This book is a clarion call for urgent remedial attention and effective coordinated response." –Robert S. Wallerstein, M.D., Former President of the American Psychoanalytic Association and the International Psychoanalytical Association

or
Not Currently Available for Direct Purchase