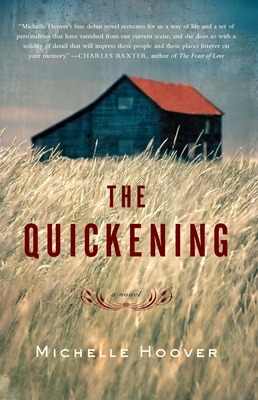 The Quickening
A Novel
Paperback

* Individual store prices may vary.
Other Editions of This Title:
Digital Audiobook (6/28/2010)
MP3 CD (6/29/2010)
Compact Disc (6/29/2010)
Compact Disc (6/29/2010)
July 2010 Indie Next List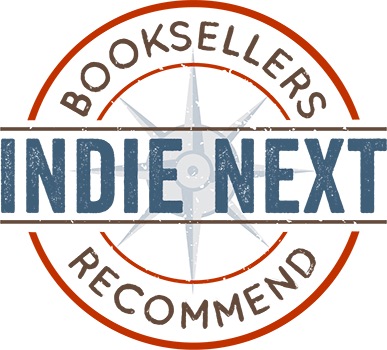 "This exceptional debut novel reminded me of the writing of Willa Cather. It is the story of two women, struggling to survive in the hard country of 1900s Midwest farmland. Their tentative and unlikely friendship is forged by their need for companionship and survival. The Quickening is not just a good historical novel, it is a lyrical exploration into the human condition under great hardship."
— Lanora Hurley, Next Chapter Bookshop, Mequon, WI
View the List
Winter 2011 Reading Group List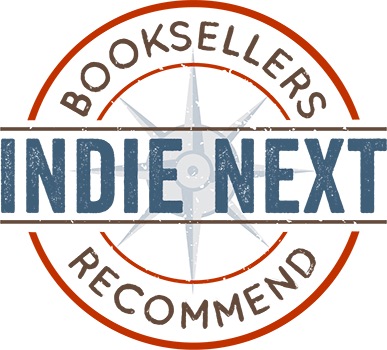 "This exceptional debut novel reminded me of the writing of Willa Cather. This story of two women, struggling to survive in the hard country of 1900s Midwest farmland. Their tentative and unlikely friendship is forged by their need for companionship and survival. The Quickening is not just a good historical novel, it is a lyrical exploration into the human condition under great hardship."
— Lanora Hurley, Next Chapter Bookshop, Mequon, WI
View the List
Description
A July 2010 Indie Next Pick

Enidina Current and Mary Morrow live on neighboring farms in the flat, hard country of the upper Midwest during the early 1900s. This hardscrabble life comes easily to some, like Eddie, who has never wanted more than the land she works and the animals she raises on it with her husband, Frank. But for the deeply religious Mary, farming is an awkward living and at odds with her more cosmopolitan inclinations. Still, Mary creates a clean and orderly home life for her stormy husband, Jack, and her sons, while she adapts to the isolation of a rural town through the inspiration of a local preacher. She is the first to befriend Eddie in a relationship that will prove as rugged as the ground they walk on.  Despite having little in common, Eddie and Mary need one another for survival and companionship. But as the Great Depression threatens, the delicate balance of their reliance on one another tips, pitting neighbor against neighbor, exposing the dark secrets they hide from one another, and triggering a series of disquieting events that threaten to unravel not only their friendship but their families as well.
   In this luminous and unforgettable debut, Michelle Hoover explores the polarization of the human soul in times of hardship and the instinctual drive for self-preservation by whatever means necessary. The Quickening stands as a novel of lyrical precision and historical consequence, reflecting the resilience and sacrifices required even now in our modern troubled times.

For information, tour dates, and reading group resources, visit www.michellehoover.net.
Praise For The Quickening: A Novel…
"A finely-crafted debut . . . vivid, fascinating . . . The novel grows richer with each page as Hoover's quiet lyricism gradually asserts itself . . . Hoover has a gift."—The Boston Globe

"In its deceptively simple, hypnotic prose and its attempt to understand, through fiction, the inner lives of long-lost rural characters who left few records behind, The Quickening inevitably recalls So Long, See You Tomorrow [by] William Maxwell."—Minneapolis Star-Tribune

"In Hoover's début, the quiet struggle between two Midwestern farm women has the stark simplicity of a Biblical parable....The book's lament for a lost way of life—one in which people 'looked in hope to the ground and the roots growing there more often than we looked for grace from the sky'—has a mournful beauty."—The New Yorker

"With prose as stark as the Midwestern landscape the novel is set in, Hoover brings a pair of early 20th century farm wives vividly to life." —San Francisco Chronicle

"Michelle Hoover's debut novel is a haunting, beautifully told story that explores the hardships of the Great Depression by focusing on two families. . . Hoover writes with such emotional clarity. . .A captivating and heartfelt first novel." —BookPage
 
"Expertly crafted and authentic."—Poets & Writers

"Engrossing . . . Hoover burns away the glamour of the pioneer life, blending history and brilliant storytelling. [A] standout novel." —Library Journal (starred)

"A vivid, pastoral panorama." —Kirkus Reviews

"In this finely wrought and starkly atmospheric narrative, Hoover's characters carry deep secrets, and their emotions are as intense as the acts of nature that shape their world." —Publishers Weekly (starred)

"I grew up among Iowa farm women, and Michelle Hoover has perfectly captured their voices and stories with great wisdom, tenderness, and beauty."—Ted Kooser, U. S. Poet Laureate 2004-2006

"Just as the women and men in this strikingly assured debut novel wrest life out of the land they work, Michelle Hoover wrests from her characters' hearts, and from this heart-touching story, understandings rich in complexity and compassion.  She paints the intricacies of their interiors as skillfully as she does the details of the world that surrounds them.  What a gift she has given us in this wise book that lets us so vividly experience both."—Josh Weil, author of The New Valley

"From the very first sentence of Michelle Hoover's debut novel, I was captured. More than once, I paused while reading to savor her elegant prose and the hauntingly beautiful story she tells of two farmwives bound by loneliness and their cruel circumstances. The Quickening is a stunning debut by an astonishingly gifted writer with a long career ahead of her."—Amy Greene, author of Bloodroot

"Michelle Hoover's fine debut novel recreates for us a way of life and a set of personalities that have vanished from our current scene, and she does so with a solidity of detail that will impress these people and these places forever on your memory." —Charles Baxter, author of The Feast of Love
 
"Though The Quickening is her first novel, Michelle Hoover does what all the best writers steeped in a particular place do—use that place as a conduit to the universal and timeless mysteries of the heart.  What an exceptional debut this book is." —Ron Rash, author of Serena

"The Quickening is a rare jewel of a novel: an elegantly structured page-turner driven as much by its exquisite lyricism as it is by the gripping story at its core. It wondrously weaves a riveting half-century of American Midwestern history through the sensual, intimate, often strange details that make up a life. Michelle Hoover is a stunning writer and this is a fierce and beautiful book." —Maud Casey, author of Genealogy
 
"From the opening pages of this beautiful novel, I found myself immersed in the lives of these two farm women between the wars and their struggles with their families, themselves, the land and each other. The Quickening is such a fully realized, sensually vivid, psychologically intelligent novel that it's hard to believe it is a debut, but it is and a sparkling one." —Margot Livesey
 
"Michelle Hoover's writing is brilliant and gutsy. She sees deeply, with great wisdom and compassion, and she creates characters who are complex and authentic." —Ursula Hegi
 
"The Quickening, through its carefully wrought, precise prose, builds with a heartrending power that lingers long after the final page. Michelle Hoover is a writer to watch." —Don Lee
Other Press, 9781590513460, 224pp.
Publication Date: June 29, 2010
About the Author
Michelle Hoover teaches writing at Boston University and Grub Street and
has published fiction in Confrontation, The Massachusetts Review, Prairie Schooner, and Best New American Voices, among others. She has been a Bread Loaf Writer's Conference scholar, the Philip Roth Writer-in-Residence at Bucknell University, a MacDowell fellow, a Pushcart Prize nominee, and in 2005 the winner of the PEN/New England Discovery Award for Fiction. She was born in Ames, Iowa, the granddaughter of four longtime farming families.
Book Videos
Discuss the ways the author uses landscape as a character in The Quickening.
The tension between Enidina and Mary slowly builds from a personality conflict until it becomes an enduring family feud. In what ways does this evolve from a difference in values? In what ways is it shaped by external forces?
As a reader, did you find yourself "taking sides"? Why? Did your allegiances change over the course of the book?
How does the novel explore the uneasy relationship between money and morality? In dire financial times, how do the Currents balance the needs of their family and farm, and what they believe is right? What about the Morrows? How are these themes and dilemmas relevant to our own time?
Compare Enidina and Frank's marriage to Jack and Mary's. How does their love change over the course of the novel? In each relationship, how do circumstances bring them together? How do they drive them apart?
One of the driving forces and major themes of The Quickening is betrayal. How does betrayal—real or perceived—shape the relationships between various characters? In which cases do you think the character is right to feel wronged? In which cases do you disagree?
Do you think that Enidina and Mary's friendship is entirely one of necessity? After all, the Currents managed fine before the Morrows moved in down the road. If it is, then what kind of necessity? Practical, emotional, financial, familial? How does this change over the course of the novel?
How are the children—especially Kyle and Adaline—shaped by the relationship between their mother and father? Between their two families?
How does Mary's religious devotion affect her sense of righteousness? Do you believe that she genuinely tries to do the right thing? Or does she, more often, try to convince herself that she has done the right thing?
What do you think the novel says about the possibility and nature of forgiveness? Is redemption possible? Do the characters find it?
or
Not Currently Available for Direct Purchase