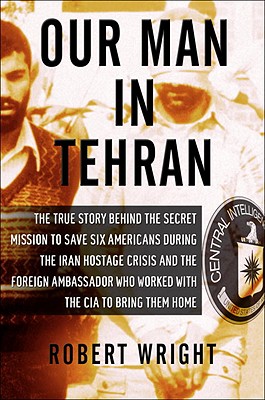 Our Man in Tehran: The Truth Behind the Secret Mission to Save Six Americans During the Iran Hostage Crisis and the Foreign Ambassador Wh (Hardcover)
The Truth Behind the Secret Mission to Save Six Americans During the Iran Hostage Crisis and the Foreign Ambassador Wh
Other Press (NY), 9781590514139, 406pp.
Publication Date: January 11, 2011
January 2011 Indie Next List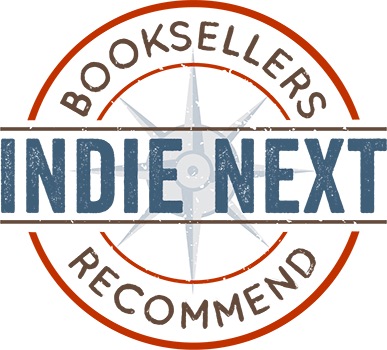 "In November 1978, Iran dumbfounded the international diplomatic community when students overran the American Embassy and took nearly the whole staff hostage with the support of their spiritual leader, Ayatollah Khomeini. Six Americans were able to avoid being captured and found refuge in the Canadian Embassy. They were saved and finally smuggled out of Iran thanks to the brave actions of Ken Taylor, the Canadian ambassador. The story of Taylor's actions remains very relevant to the current situation in Iran, and this book reads like a high-level non-fiction thriller."
— Jean-Paul Andriaasen, Water Street Books, Exeter, NH
View the List
Description
For the true story behind Argo, read Our Man in Tehran The world watched with fear in November 1979, when Iranian students infiltrated and occupied the American embassy in Tehran. The Americans were caught entirely by surprise, and what began as a swift and seemingly short-lived takeover evolved into a crisis that would see fifty four embassy personnel held hostage, most for 444 days. As Tehran exploded in a fury of revolution, six American diplomats secretly escaped. For three months, Ken Taylor, the Canadian ambassador to Iran--along with his wife and embassy staffers--concealed the Americans in their homes, always with the prospect that the revolutionary government of Ayatollah Khomeini would exact deadly consequences. The United States found itself handcuffed by a fractured, fundamentalist government it could not understand and had completely underestimated. With limited intelligence resources available on the ground and anti-American sentiment growing, President Carter turned to Taylor to work with the CIA in developing their exfiltration plans. Until now, the true story behind Taylor's involvement in the escape of the six diplomats and the Eagle Claw commando raid has remained classified. In Our Man in Tehran, Robert Wright takes us back to a major historical flashpoint and unfolds a story of cloak-and-dagger intrigue that brings a new understanding of the strained relationship between the Unites States and Iran. With the world once again focused on these two countries, this book is the stuff of John le Carre and Daniel Silva made real.
About the Author
Robert Wright, PhD, is a professor of history at Trent University, specializing in foreign policy. He is the author of Three Nights in Havana, which won the 2008 Lela Common Award for Canadian History from the Canadian Authors' Association and is currently being made into a feature documentary. He resides in Toronto with his wife and children. Visit him at http: //www.robertwright.ca/
Praise For Our Man in Tehran: The Truth Behind the Secret Mission to Save Six Americans During the Iran Hostage Crisis and the Foreign Ambassador Wh…
"A riveting read of intrigue that twists the alliances of nations and with results that still impact the modern world, Our Man in Tehran is an excellent look at the intriguing history that doesn't get enough attention." —The Midwest Book Review
"Historian Robert Wright has written a tight summary of the Iran hostage crisis." —Dallas Morning News
"Illuminating…[Wright] has stepped into the breach in retelling a much-told story, but with convolutions not previously exposed." —Americandiplomacy.org
"In this fascinating account of spycraft and compassion…Wright sketches the historic grievances that lay at the heart of the embassy takeover and dispels lingering myths…crafting an absorbing story of genuine heroism and suspense."—Publishers Weekly (starred review)

"When narrative nonfiction reads like the plot of an espionage movie, readers can't help but be drawn in and held fast, as is the case here. This title will appeal to those interested in American history and international affairs, as well as to the reader who enjoys a high-risk spy yarn. Especially timely during current world tensions between nations whose mutual hostilities could yield an outcome similar to the true tale told here."—Library Journal (starred review)
 
"Wright crafts an informative narrative of Taylor's formal protests of the egregious violation of international diplomacy that the embassy invasion represented and his surreptitious succor to the Americans."—Booklist

"[A] thrilling account of the 1979 Iranian hostage crisis that focuses on the little-known role of Canadian diplomats in protecting Americans . . . A well-constructed history of a remarkable story, the repercussions of which are still felt today." —Kirkus Reviews

"As the current nuclear crisis deepens, policy makers as well as students of history will find much to reflect on here—how 1953 led to 1979, and how both condition what may happen in 2011 . . . Detailed and riveting." —Ryan Crocker, former US ambassador to Pakistan and Iraq, and US envoy to Afghanistan
 
"Wright offers new information on nearly every page, including the first credible explanation of how the failed hostage rescue might have succeeded. This is no dry history: despite knowing the ending, it was hard to stop reading." —Mark Lijek, American embassy escapee during the 1979 Iran hostage crisis
 
"A fascinating peek behind the scenes during one of the most challenging times for U.S. foreign policy, as well as for Iran, as it transformed itself from an ally of the West to its implacable foe. Our Man in Tehran reads like a Cold War thriller, and Wright is scrupulously fair in his portrayal of Iranians and their motives. At a time when Iran and the U.S. appear to be on yet another collision course, this book, apart from being tremendously enjoyable, serves as an invaluable history lesson." —Hooman Majd, author of The Ayatollah Begs to Differ and The Ayatollahs' Democracy
 
 "In this highly readable volume, Wright has filled in many gaps and in doing so has made a major contribution to the historical record." —William J. Daugherty, PhD, Armstrong Atlantic State University, hostage during the 1979 Iran hostage crisis
Advertisement