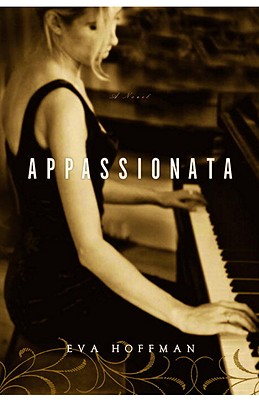 Appassionata (Paperback)
Other Press, 9781590514573, 272pp.
Publication Date: May 3, 2011
Other Editions of This Title:
Hardcover (5/5/2009)
* Individual store prices may vary.
Description
Selected as one of Oprah.com's 20 Tantalizing Beach Reads
Selected as a New York Times Book Review Editors' Choice

Isabel Merton is a renowned concert pianist, whose performances are marked by a rare intensity of feeling. At the height of her career, she feels increasingly torn between the compelling musical realm she deeply inhabits, and her fragmented itinerant artist's life, with its frequent flights, anonymous hotels, and brief, arbitrary encounters. Away from her New York home on a European tour, Isabel meets a political exile from a war-torn country, a man driven by a rankling sense of injustice and a powerful desire to vindicate his cause and avenge his people. As their paths cross in several cities, they are drawn to each other both by their differences and their seemingly parallel passions–until a menacing incident throws her into a creative crisis, and forces her to reevaluate her lover's actions, and her own motives. In this story of contemporary love and conflict, Hoffman illuminates the currents and undercurrents of our time, as she explores the luminous and dark faces of romanticism, and those perennial human yearnings, frustrations, and moral choices that can lead to destructiveness, or the richest art.
About the Author
Eva Hoffman was born in Krakow, Poland, and emigrated to America in her teens. She is the author of Lost in Translation, Exit Into History, Shtetl, The Secret, and After Such Knowledge, and the recipient of a Guggenheim Fellowship, the Whiting Award, and an award from the American Academy and Institute of Arts and Letters. She lives in London.
Praise For Appassionata…
The New York Times Book Review
"A nuanced portrait of a musician deeply engaged in the complexities of her art …intelligent and affecting…Hoffman writes about music and musicianship with poetry and precision, wit and melancholy."

Cleveland Plain Dealer
"Haunting… Hoffman captures beautifully the juxtaposition of art's transcendent beauty with the profound political uneasiness of our times."

Greg Sandow, ArtsJornal
"It seemed at first like a quiet novel, but lovely and honest... And the honesty is both emotional and musical. This is one of the few novels I've read that -- in its scenes of concert life, in its account of what the pianist thinks when she's playing, and in its scenes from the pianis's long-ago student life -- really convey how classical music works. Hoffman...is both observant and wonderfully sensitive."

Chicago Tribune
"A turbulent tale that grips the reader's attention. Hoffman's musical training, her sensitivity to current events, and her own traumatic life experiences combine to make for a distinctive novel that is fully worthy of our attention."

The Washington Times
"Appassionata is a serious pleasure, a meditation on character, society, the world and beauty."

NPR.org
"Appassionata is a sophisticated work...a nuanced look at the role of music in our lives, the creative process and, most inspiringly, the good and ill that follow when all restraints are removed from our day-to-day existence."

O, The Oprah Magazine
"Adagio, accelerando–words that mark the way music moves through time and, in Eva Hoffman's acute new novel, Appassionata (Other Press), describe the dynamic of human emotion, the subtle "vocabulary of the soul." Isabel Merton is a brilliant concert pianist, a medium who transmits the passions of Mozart and Chopin, through her fingertips. Unmoored from her marriage, on tour in Europe, she meets Anzor, a charismatic Chechen exile. Their romance is hardly unexpected, but Hoffman's eloquent insights into "the intimate history of violence" rings startlingly true."

The Jewish Chronicle
"Hoffman has produced a compelling account of the life of a concert pianist...in her latest novel, Appassionata.…Hoffman's musical training, her sensitivity to current events, and her own traumatic life experiences combine to make for a distinctive novel that is fully worthy of our attention."

Times Literary Supplement
"An organic portrait of a thinking, feeling artist coming to terms with her world."

Chicago Jewish Star
"An ambitious, complex work that demands a reader's attention as it explores issues of art and politics, purpose and meaning, nationalism and internationalism guided to eventual resolution by the romantic lyricism of Chopin and Schumann."

Publishers Weekly (starred review)
"Hoffman' s prose is reliably gorgeous…what's memorable is the way Hoffman maps the intersection of art, history and man's striving for meaning."

Booklist (starred review)
"An exquisite and disquieting story of love, terror, and loss, with geopolitical resonance and a profound moral calculus."

Kirkus Reviews
"Ambitious and elegantly written."

The Urban Coaster 
"It's always been deemed a great challenge to capture the power and immediacy of music in writing, but in her second novel Appassionata (Other Press, 2009) award-winning author Eva Hoffman bravely takes up that gauntlet while also wading into the murky waters of world politics."
or
Not Currently Available for Direct Purchase