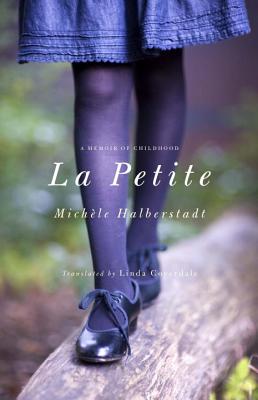 La Petite (Paperback)
Other Press (NY), 9781590515310, 111pp.
Publication Date: July 10, 2012
* Individual store prices may vary.
or
Not Currently Available for Direct Purchase
Description
In La Petite, the renowned French writer and film producer Michele Halberstadt vividly recounts the painful events that surrounded the death of her beloved grandfather, which led to a suicide attempt when she was twelve years old. Michele's mother favored her older sister, her father was emotionally remote, her teachers dismissive, and her peers a foreign species. Her grandfather alone had given her an image of herself that she could embrace. After he died, there seemed to be nothing left for her. One day she decided that she'd had enough of life. The pills in the bathroom were within reach and the temptation of falling asleep forever was irresistible.
La Petite is neither grim nor sentimental. Halberstadt, the recipient of both the Legion d'Honneur and the Ordre du Merite, France's two most prestigious awards, has perfectly captured the emotions of the little girl she once was. Everywoman will recognize something of herself in this moving story about adolescent grief, solitude, and awakening.
About the Author
Michele Halberstadt is a journalist, author, and producer of such films as Mr. Ibrahim, Farewell My Concubine, and Murderous Maids, which she also cowrote. Her previous novels include The Pianist in the Dark, which won the Drouot Literary Prize and was short-listed for the Lilas literary prize in France. Linda Coverdale has translated more than sixty books. A Chevalier de l'Ordre des Arts et des Lettres, she has won the 2004 International IMPAC Dublin Literary Award, the 2006 Scott Moncrieff Prize, and the 1997 and 2008 French-American Foundation Translation Prize. She was a finalist for the 2008 French-American Foundation Translation Prize for Life Laid Bare (Other Press, 2007).
Praise For La Petite…
"[A] touching glimpse of a young life nearly lost and then redeemed…[A] brief but powerful memoir…A haunting story with a triumphant conclusion." –Kirkus

"It's blunt, poignant, and exactly what adults should read in a time when adolescent's and teen's voices need to be heard. It doesn't matter that [Halberstadt's] story is based in her childhood, or that she's French. This is a story that many people can relate to, and her problems then are just as relevant now." –Examiner

"This is a big little book that illustrates, elegantly, the preciousness of life and emotions without once falling into greeting-card territory." –Library Journal
Advertisement