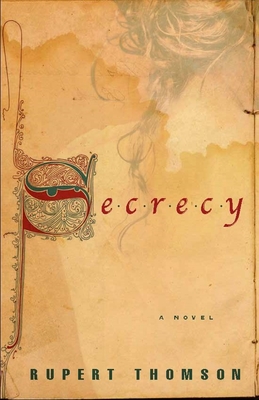 Secrecy (Paperback)
A Novel
Other Press, 9781590516850, 400pp.
Publication Date: April 22, 2014
Other Editions of This Title:
Paperback (1/2/2014)
* Individual store prices may vary.
Description
A sorcerer in wax. A fugitive. Haunted by a past he cannot escape. Threatened by a future he cannot imagine.
 
Zummo, a Sicilian sculptor, is summoned by Cosimo III to join the Medici court. Late seventeenth-century Florence is a hotbed of repression and hypocrisy. All forms of pleasure are brutally punished, and the Grand Duke himself, a man for whom marriage has been an exquisite torture, hides his pain beneath a show of excessive piety.
 
The Grand Duke asks Zummo to produce a life-size woman out of wax, an antidote to the French wife who made him suffer so. As Zummo wrestles with this unique commission, he falls under the spell of a woman whose elusiveness mirrors his own, but whose secrets are far more explosive. Lurking in the wings is the poisonous Dominican priest, Stufa, who has it within his power to destroy Zummo's livelihood, if not his life.
 
In this highly charged novel, Thomson brings Florence to life in all its vibrant sensuality, while remaining entirely contemporary in his exploration of the tensions between love and solitude, beauty and decay. When reality becomes threatening, not to say unfathomable, survival strategies are tested to the limit. Redemption is a possibility, but only if the agonies of death and separation can be transcended.
About the Author
Rupert Thomson is the author of nine critically acclaimed novels, including The Insult, which was short-listed for the Guardian Fiction Prize and chosen by David Bowie as one of his Top 100 Must-Read books of all time, and Death of a Murderer, which was short-listed for the Costa Prize. His memoir, This Party's Got to Stop, won the Writers' Guild Non-Fiction Book of the Year. He lives in London.
Praise For Secrecy: A Novel…
"Thomson paints a suspenseful picture of the moody, factional world of Florentine politics and draws parallels with the inner life of an artist whose work imitates darkness and decay." —The New Yorker

"Thomson succeeds on a number of levels here, for the novel works as a mystery, as a love story, as a historical novel and, more abstractly, as an exploration of aesthetic theory." —Kirkus

"Thomson brings Renaissance-era Florence to life with rich descriptions and scenic locales. Readers who have toured Florence will enjoy revisiting the sites in the mind's eye, and historical fiction fans in general will relish the virtual trip brimming with mystery and intrigue." —Booklist

"Beautifully evocative prose…makes this unusual historical novel truly memorable." —Publishers Weekly

"Thomson's thorough research and exceptional skill for the sort of detailed storytelling often missing in historical novels make Secrecy an absorbing and thrilling mystery, full of dark alleys, gray skies and cobblestone." —BookPage

"A page-turning historical thriller by one of Britain's finest writers; Thomson's lyrical and economical style draws comparisons to George Eliot's Romola." —Library Journal
"A novel rich as the past it conjures up, weaving a story as playful and disturbing as the strange wax sculptures that its hero gives life to." —Sarah Dunant, author of the best-selling The Birth of Venus

"Reads like a fairy tale for adults." —Leah Hager Cohen, author of No Book but the World

"Under the surface of Thomson's startlingly inventive prose, the stories within the stories bring to light the many faces of secrecy—those imposed against one's will, those sought out and relied on, and those which people carry unknowingly, like the hour of their death—which mark and shape all human lives." —Historical Novel Society

"Secrecy is also a stunning literary piece. The author uses language with as much skill as his hero Zummo uses wax, and the luminous city of Florence reveals a shocking core of corruption and darkness. If you are a fan of Umberto Eco, don't miss Secrecy. Highly recommended." —Historical Novels Review 

 "Chillingly brilliant and sinister…masterly." —Financial Times

"Bewitching…Intensely atmospheric…Superb." —Daily Mail

"Scene after scene trembles with breath-stopping tension on the edge of bliss or dread. No one else writes quite like this in Britain today." —The Observer (UK)
Do you regard Secrecy as a work of historical fiction, literary fiction, suspense, or a mixture of all three? Have you read anything similar to this before?
What is unusual about Florence in the late 17th century and why does Thomson choose to set the novel in this time period?What do you think about Thomson's portrait of post-Renaissance Italy?
What is it about Zummo's work that divides people? How do you feel about Zummo's morbid fascination with death and disease? What could be the source of this fascination?
What is Zummo's attitude towards love? Do you think Faustina changes Zummo, or do you feel that he has always been capable of loving someone in such a way? What do you think draws them so close to one another?
What might Thomson be trying to say about evil and taking people at face value? Can Zummo be described as evil in any way? What can be said about the relationship between Stufa and Zummo?
Is there something that Earhole, Fiore, Faustina, Mimmo, and Zummo have in common?Is Thomson looking to give a voice to the marginalized?
Why does Thomson mingle real historical figures with fictional characters? Can you distinguish between them?
What do the Grand Duke's confidants have against Zummo? Why are they so distrustful of him?
As Marguerite explains towards the end, "Secrecy had many faces. If it was imposed on you, against your will, it could be a scourge—the bane of your existence. On the other hand, you might well seek it out. Nurture it. Rely on it. You mind life impossible without it. But there was a third kind of secrecy, which you carried unknowingly, like a disease or like the hour of your death. Things could be kept from you, maybe forever." How does this relate to the structure of the novel?
Why does Thomson give Marguerite d'Orleans a voice in the novel?
Why does Zummo make the decision he does at the end of the novel? Do you think the reasons he gives Marguerite d'Orelans for his decision are convincing?
or
Not Currently Available for Direct Purchase