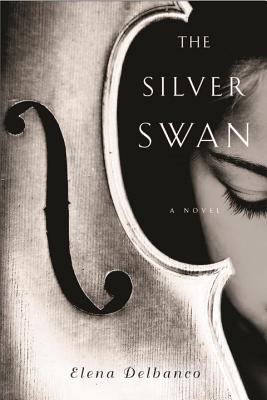 The Silver Swan (Paperback)
A Novel
Other Press, 9781590517161, 240pp.
Publication Date: May 19, 2015
Other Editions of This Title:
Digital Audiobook (11/24/2015)
Compact Disc (4/19/2016)
Compact Disc (4/19/2016)
* Individual store prices may vary.
Description
A debut novel about a daughter grappling with the legacy of her famous and imposing cellist father, the secrets he has hidden from her, and the fate of his great Stradivarius cello.
 
Alexander Feldmann is a revered and sought-after performer whose prodigious talent, striking good looks and worldly charm prove irresistible to all who hear and encounter him. After years of searching, he acquires a glorious cello, the Silver Swan, a rare Stradivarius masterpiece long lost to the world of music.

Mariana is Alexander's only child and the maestro has large ambitions for her. By the age of nineteen she emerges as a star cellist in her own right, and is seen as the inheritor of her father's genius. There are whispers that her career might well outpace his. Mariana believes the Silver Swan will one day be hers, until a stunning secret from her father's past entwines her fate and that of the Silver Swan in ways she could never have imagined.
About the Author
Elena Delbanco has recently retired after teaching for twenty-seven years at the University of Michigan's Gerald R. Ford School of Public Policy. Before moving to Ann Arbor, she worked at Bennington College in Vermont, where she and her husband, the writer Nicholas Delbanco, together with the late John Gardner, founded the Bennington Writing Workshops. Delbanco has long been engaged in the world of classical music. Her father was the renowned cellist Bernard Greenhouse (of the Beaux Arts Trio), who owned the Countess of Stainlein ex-Paganini Stradivarius violoncello of 1707. The imagined fate of that instrument, upon her father's death, inspired The Silver Swan, her first novel.
Praise For The Silver Swan: A Novel…
"The Silver Swan...is an enthralling tale about music and the passions it inspires...[Elena Delbanco's] fast-paced plot is handled with virtuosic flair, and the characters are intriguing onstage, backstage and offstage. Told with respect, humor and affection, The Silver Swan offers insights into those who maintain and sell precious stringed instruments and those who live to play and own one." —The Washington Post

"Delbanco's whirlwind debut novel immediately immerses readers in the rarefied world of classical music performance...readers with an enthusiasm for classical music will be swept away by this detailed, enthralling tale." —Publishers Weekly

"[Elena] Delbanco's lively tale alternates between the points of view of Mariana and Claude, as the two are forced to confront their desires while dealing with the expectations forced upon them and secrets from the past and present that inevitably collide." —Booklist

"I've just finished reading an advance copy of The Silver Swan by Elena Delbanco and while still burning from the white heat of the final sequences I wanted to tell you, and anyone else who will listen, just how magnificent a first novel this happens to be. It's a tortured and passionate love story about a father and daughter and the musical heritage they share, centered on a treasured object, a Stradivarius cello that gives the novel its title—and it's a family story with an astonishing secret at its center. The prose flows beautifully from beginning to end, as though this were Delbanco's tenth novel rather than her first. The musical lore her story allows us access to will charm all lovers of classical concertizing. The love stories—there are several of them, each inextricably entwined with the other—will thrill all readers for whom the deepest human passions make the best melodies. I may be the first person to tell you this. I'm sure I won't be the last. A gorgeous debut that anyone who loves life and art will be thrilled—I'll say it again—thrilled to read." —Alan Cheuse, Book Commentator, NPR

"The Silver Swan by Elena Delbanco is an intimate, passionate, triumphant story of love and betrayal. Mariana—the devoted child of a world-famous cellist who has promised her the Silver Swan, an invaluable Stradivarius—discovers secrets in her father's life that shake her world. Fast-paced and beautifully structured, Mariana's story—full of intensity—is one of depth, sexuality, and surprise." —Susan Richards Shreve, author of You Are the Love of My Life

"How artfully Elena Delbanco writes about love and music and how deftly she explores the alliances and conflicts between the two.  Best of all are her characters: vivid, complicated, passionate and flawed.  I couldn't stop turning the pages of this beautifully written and irresistible novel." —Margot Livesey, author of The Flight of Gemma Hardy
 
"Elena Delbanco's wonderfully absorbing novel presents a Stradivarius cello at its center, and a cast of intense characters who lust after it.  The Silver Swan offers a shrewdly plotted story of the passions of musicians for their instruments—as well as for each other.  A striking first novel by an author who knows her subject intimately, and relishes it." —Lynne Sharon Schwartz, author of The Writing on the Wall 

"At the intersection of art and money, there are many collisions, and Elena Delbanco'sThe Silver Swan is wry and wise about its particular world: that of musical performers, their possessions, and their investments, in every possible sense of that word. This is a novel of love and the intrigues that follow upon it, and its central figure, the swan, like the Maltese Falcon, gives a special significance to everyone who desires it. A wonderful read." —Charles Baxter, author of Gryphon: New and Selected Stories

"A must-read for all who wonder what passions and sorrows take place backstage at Carnegie Hall and in the lives of those who have chosen music over almost everything else." —Cécile David-Weill, author of The Suitors

"A taut, engrossing novel of secrets, betrayal, and the seductive and tormenting force of brilliance." —Vivien Shotwell, author of Vienna Nocturne
 
or
Not Currently Available for Direct Purchase