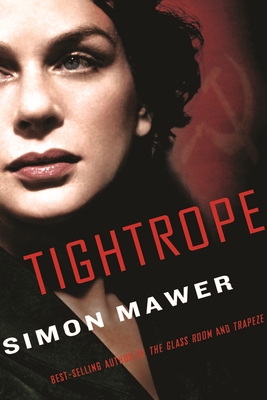 Tightrope
A Novel
Paperback

* Individual store prices may vary.
Other Editions of This Title:
Digital Audiobook (6/3/2015)
Digital Audiobook (11/2/2015)
December '15 Indie Next List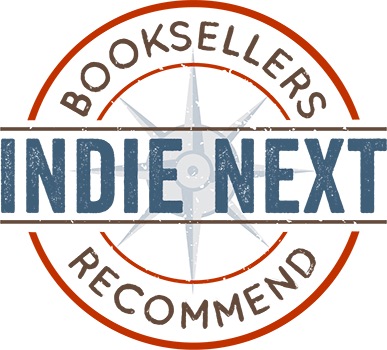 "Picking up where he left off in Trapeze, Mawer reacquaints readers with Marian Sutro, whose role with the WWII Special Operations Executive resulted in interrogation, incarceration, and the brutalities of a concentration camp. Returning to London, Sutro attempts to put her life back together, but players from her past reemerge, leading her down the familiar paths of deceit and deception, this time within the shifting landscape of the Cold War. Mawer brilliantly blends fact and fiction, and what results is a gripping tale of suspense, intrigue, and espionage that will keep readers up late into the night."
— Anderson McKean (W), Page & Palette, Fairhope, AL
View the List
Description
From the author of the best-selling and Booker Prize–shortlisted The Glass Room and Trapeze

An historical thriller that brings back Marian Sutro, ex-Special Operations agent, and traces her romantic and political exploits in post-World War II London, where the Cold War is about to reshape old loyalties
 
As Allied forces close in on Berlin in spring 1945, a solitary figure emerges from the wreckage that is Germany. It is Marian Sutro, whose existence was last known to her British controllers in autumn 1943 in Paris. One of a handful of surviving agents of the Special Operations Executive, she has withstood arrest, interrogation, incarceration, and the horrors of Ravensbrück concentration camp, but at what cost? Returned to an England she barely knows and a postwar world she doesn't understand, Marian searches for something on which to ground the rest of her life. Family and friends surround her, but she is haunted by her experiences and by the guilt of knowing that her contribution to the war effort helped lead to the monstrosities of Hiroshima and Nagasaki. When the mysterious Major Fawley, the man who hijacked her wartime mission to Paris, emerges from the shadows to draw her into the ambiguities and uncertainties of the Cold War, she sees a way to make amends for the past and at the same time to find the identity that has never been hers.
 
A novel of divided loyalties and mixed motives, Tightrope is the complex and enigmatic story of a woman whose search for personal identity and fulfillment leads her to shocking choices.
 
 
 
Praise For Tightrope: A Novel…
"The characters in Simon Mawer's latest spy thriller, Tightrope, set in the gray, exhausted, murky days of post-World War II England, spend a lot of time in tense encounters that pivot on the issue of who knows what, and who's telling the truth about it...[Mawer] brings a fine sense of story, an intriguing plot and a lovely way with a sentence...Tightrope is full of satisfying twists, and we can't help cheering for its tough, resourceful heroine…" —The New York Times

"Mawer has excelled with another tangled, character-led literary thriller. i is a perfectly poised balancing act." —Minneapolis Star Tribune

"Outstanding...Mawer's novel offers a meditation on the problem of identity in a world where everything is cover for something else. A spy novel with the psychological richness and complexity of literary fiction." —Booklist (starred review)

"In Marian [Simon Mawer] has created a complex, contradictory heroine, emotionally fragile, endlessly resourceful, and unrepentantly amorous. ...[Tightrope] tells a dramatic story about one woman testing the boundaries of loyalty as one kind of war gives way to a shadowy new one." —Publishers Weekly

"Heroine/'traitor' Marian, introduced in Trapeze, is compelling and complicated. ...Excellent for historical thriller readers and those interested in the dawn of the nuclear era." —Library Journal

"A fun, intelligent read." —Kirkus Reviews 

"Tightrope is a beautifully written, artfully considered post-WWII existential spy story." —The Boston Herald/Hollywood & Mine Blog

"Mawer is a skillful writer and this is a sophisticated, deviously constructed story of a woman who finds her true self in the distorting mirrors of the intelligence game." —The Sunday Times (UK)

"Mawer's period detail is perfect, and his prose impeccable. Mawer's greatest creation is undoubtedly Marian herself… Beautifully inferred and brilliantly imagined… It is difficult to create a character with genuine charisma, but Mawer seems to have managed it with Marian. She is indeed perhaps the closest thing to a female James Bond in English literature." —The Guardian (UK)

"Mawer captures Marian's disorientation with affecting conviction. His feeling for time and place remains impressively sharp, from rationing-era London to the 'strange, febrile vitality' of post-war Paris. Marian remains a compelling heroine, whose many contradictions are all believable." —The Daily Telegraph (UK)

"Mawer sensitively evokes the crushing normality of post war Britain and the struggle of a woman who has lived in high definition to forge a new life in a grey world." —The Times (UK)

"…Sutro is a singular creation—a fascinating and compelling character and the account of how she becomes caught up in Cold War espionage is enthralling." —The Sunday Mirror

"Marian is at the heart of the novel. …She is a thoroughly and impressively imagined character." —The Scotsman (UK)

"A compelling Cold War story… told by a series of flashbacks… The start's a slow burn, but Mawer soon grips you with his labyrinthine plot." —The Tatler (UK)

"In Marian, Mawer has created an attractively awkward figure — damaged, resilient, self-contained and needing danger in order to become truly herself. …It is Mawer's focus on character as much as on action, and on recognizing the morally complex worlds in which those characters operate, that inescapably calls John le Carré to mind. Comparisons can be invidious though: Mawer is no acolyte and here shows again his own distinctive talent." —The Financial Times (UK)

"Tightrope is a nuanced spy novel akin to the best work of John le Carré, in that it bypasses the cloak-and-dagger conventions in pursuit of the noble flaws, foibles and idiosyncrasies that lie at the heart of the most fascinating spies. …Mawer delivers an absorbing tale about an extraordinary woman who finds her understanding of duty, patriotism and honour ripped to shreds by epoch-defining circumstances." —The Irish Times

"Tightrope is an excellent thriller with superb writing and a captivating sense of history."—A Writer of History 

 
Other Press, 9781590517239, 512pp.
Publication Date: November 3, 2015
About the Author
Simon Mawer was born in 1948 in England. His first novel, Chimera, won the McKitterick Prize for first novels in 1989. Mendel's Dwarf (1997), his first book to be published in the U.S., was long-listed for the Man Booker Prize and was a New York Times Book to Remember for 1998. The Gospel of Judas, The Fall (winner of the 2003 Boardman Tasker Prize for Mountain Literature), and Swimming to Ithacafollowed, as well as The Glass Room, his tenth book and eighth novel, which was short-listed for the Booker Prize. Trapeze (Other Press) was published in 2012.
 
or
Not Currently Available for Direct Purchase