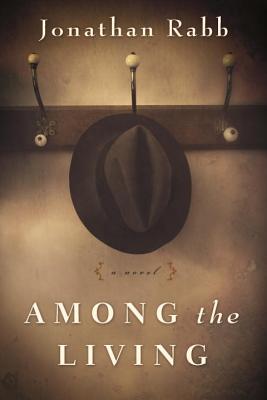 Among the Living
A Novel
Hardcover

* Individual store prices may vary.
Other Editions of This Title:
Paperback (2/27/2018)
MP3 CD (1/3/2017)
Summer 2018 Reading Group Indie Next List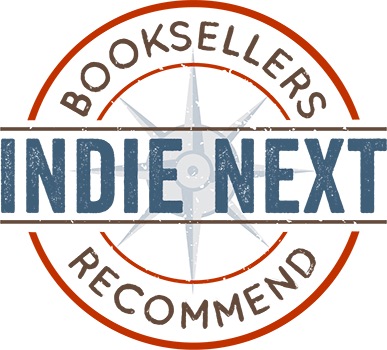 "Rabb offers a unique perspective in this novel of Jewish life in Georgia blended with the southern black experience after WWII. Ike Goldah survived the horrors of the Holocaust in Europe and is brought to Savannah by his cousins, who introduce him to their shoe business in hopes of offering him a new life. Although he has little passion and energy to offer this new experience, he gradually begins to learn about the south through the eyes of the black employees involved in his cousins' business. Rabb paints a poignant portrait of prejudice and injustice as it plays out in Ike's past and present life. The peril and drama kept me eager to know how it was going to end. A terrific read!"
— Stephanie Crowe, Page and Palette, Fairhope, AL
View the List
Description
"Jonathan Rabb is one of my favorite writers, a highly gifted, heart-wise storyteller if ever there was one. What a powerful, moving book." —David McCullough, Pulitzer Prize and National Book Award–winning author

A moving novel about a Holocaust survivor's unconventional journey back to a new normal in 1940s Savannah, Georgia

In late summer 1947, thirty-one-year-old Yitzhak Goldah, a camp survivor, arrives in Savannah to live with his only remaining relatives. They are Abe and Pearl Jesler, older, childless, and an integral part of the thriving Jewish community that has been in Georgia since the founding of the colony. There, Yitzhak discovers a fractured world, where Reform and Conservative Jews live separate lives–distinctions, to him, that are meaningless given what he has been through. He further complicates things when, much to the Jeslers' dismay, he falls in love with Eva, a young widow within the Reform community. When a woman from Yitzhak's past suddenly appears–one who is even more shattered by the war than he is–Yitzhak must choose between a dark and tortured familiarity and the promise of a bright new life.

Set amid the backdrop of America's postwar south, Among the Livinggrapples with questions of identity and belonging, and steps beyond the Jewish experience as it situates Yitzhak's story within the last gasp of the Jim Crow era. That he begins to find echoes of his recent past in the lives of the black family who work for the Jeslers–an affinity he does not share with the Jeslers themselves–both surprises and convinces Yitzhak that his choices are not as clear-cut as he might think.
Praise For Among the Living: A Novel…
"[Among the Living] vividly reveals the complex texture of Savannah's thriving Jewish community, its diversity as well as its heroism, but also the clash between Reform and Conservative Jews and the lingering prejudice against African Americans. This stirring, powerful novel never sugarcoats its themes or characters; what emerges is a hard-won realism and a compelling look at one corner of the postwar world." –Booklist

"In this amazing novel full of plot twists, Rabb examines true love, fair treatment to people of all races, how to practice honorable journalism, and what it means to be truly alive." —Library Journal

"Rabb is an accomplished storyteller with an eye for telling detail and for dialogue." —Kirkus

"With prose that melds grace with gravitas, full-blooded characters and a story whose joys and sorrows resonate, Rabb creates a novel that asks compelling questions…Each query confronts the reader and requires a thoughtful answer. That rare novel that demands full intellectual and emotional involvement, Among the Living resounds with power and relevance, perception and humanity." —Richmond Times-Dispatch

"Effective and chilling." —Atlanta Journal-Constitution

"Historical fiction at its best." —Florida Times-Union

"Rabb sublimely navigates Yitzhak's desperate search for something resembling the life he'd once known." —Atlanta Magazine

"Jonathan Rabb is one of my favorite writers, a highly gifted heart-wise storyteller if ever there was one. From its first pages, Among the Living carries you into a particular time and setting, and into the lives of people with whom you are entirely unfamiliar and holds you there with a story that will almost certainly stay with you for years to come. What a powerful, moving book." —David McCullough, Pulitzer Prize and National Book Award–winning author, and recipient of the Presidential Medal of Freedom  
 
"A sensitive and well-observed journey that brings the texture and spirit of its era vividly to life. Rabb's humanistic gaze places Among the Living among the timeless American stories about identity."
—Geoffrey Fletcher, Academy Award-winning screenwriter of Precious

"Among the Living is a beautifully written and immensely readable love story. Jonathan Rabb has created an original and penetrating study of Judaism in the deep south and the many forms it takes." —Alfred Uhry, Pulitzer Prize-winning author of Driving Miss Daisy
 
"With a delicate but sure touch, Jonathan Rabb delves into questions of racial identity, religious expression, and cultural assimilation. His is a nuanced and evocative novel, no less readable for its rich complexity." —Christina Baker Kline, best-selling author of Orphan Train
 
"Among the Living contains multitudes. It's wry and moving, lyrical and direct, historical and timely, Jewish and (above all) American. It's the best book I've read in a while." —Darin Strauss, author of Half a Life, winner of the National Book Critics Circle Award for Autobiography
 
"An insightful and evocative antidote to nostalgia about the 'good old days' of America's post-World War II era." —Mary Doria Russell, author of The Sparrow, A Thread of Grace, and Epitaph
Other Press, 9781590518038, 320pp.
Publication Date: October 4, 2016
About the Author
Jonathan Rabb is an American novelist, essayist, and writer. He is the author of five novels, including The Berlin Trilogy (Rosa, Shadow and Light, and The Second Son), a critically acclaimed series of historical thrillers. Rosa won the 2006 Director's Special Prize at Spain's Semana Negra festival, and was named one of January Magazine's Best Books of 2005. Rabb has taught at Columbia University, New York University, the 92nd Street Y, and is currently a professor in the writing department at the Savannah College of Art and Design.
1. When Goldah arrives in Savannah he recognizes "This was the second code, the second assurance that [he] belonged" (7). What are the "codes" that signal to Goldah the mores of the town or the Jewish community the Jeslers are a part of?
2. Compare Goldah's first encounter with Mary Royal (14–19) to their interaction starting on page 44. How are the two scenes different? What causes the difference?
3. Goldah remembers his father telling him, "You wouldn't want me digging a ditch" (135). How do Goldah's father's feelings and ideas about class reflect on Jesler's and Pearl's own preoccupations with it? Are there other ways in which Goldah's life in Europe reverberate in

his new life in Savannah?
4. Goldah remembers that when his father was murdered, the SS guards explained that it "was for Goldah to stand and watch. It was nothing his father had said or done. It was simply to show it could be done" (137). Do you think there is a similarity between how Goldah's father is murdered and the violence Raymond is subjected to?
5. What does Calvin mean when he says, "They tried to kill you, all a you, all at once. I seen that. But here they kill us one at a time and that's a difference" (116)? Explain the "difference" that he refers to.
6. How does the Jewish community Pearl introduces Goldah to treat him and his experience of the Holocaust? What is the difference between the Jeslers and the De la Parras? What do Goldah and Malke make of this difference?
7. How does Malke's appearance affect Goldah's life in Savannah? Why do you think Goldah is unable to identify with Malke when he so easily feels a camaraderie with Calvin and Raymond?
8. What is the difference between how Malke and Goldah react to their experiences of the Holocaust? Why do you think Goldah is able to make a home in Savannah while Malke has to leave?
9. Describe Malke. Do you think she functions as an antagonist or a villain in this novel?
10. At the end of the novel Goldah says he has two selves, "One to survive, the other to live" (297). What in Savannah has taught him how to live?
or
Not Currently Available for Direct Purchase