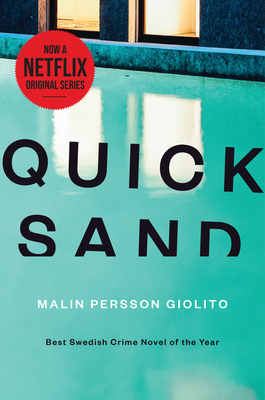 Quicksand (Hardcover)
Other Press (NY), 9781590518571, 512pp.
Publication Date: March 7, 2017
Description
Named the Best Swedish Crime Novel of the Year by the Swedish Crime Writers Academy A mass shooting has taken place at a prep school in Stockholm's wealthiest suburb. Eighteen-year-old Maja Norberg is charged for her involvement in the massacre that left her boyfriend and her best friend dead. She has spent nine months in jail awaiting trial. Now the time has come for her to enter the courtroom. How did Maja--popular, privileged, and a top student--become a cold-blooded killer in the eyes of the public? What did Maja do? Or is it what she failed to do that brought her here? Quicksand is an incisive courtroom thriller and a drama that raises questions about the nature of love, the disastrous side effects of guilt, and the function of justice.
About the Author
Malin Persson Giolito was born in Stockholm in 1969, and grew up in Djursholm, Sweden. She holds a degree in law from Uppsala University and has worked as a lawyer for the biggest law firm in the Nordic region and as an official for the European Commission in Brussels, Belgium. She is now a full-time writer and has written four novels including Quicksand, her English debut. Persson Giolito lives with her husband and three daughters in Brussels.
Advertisement