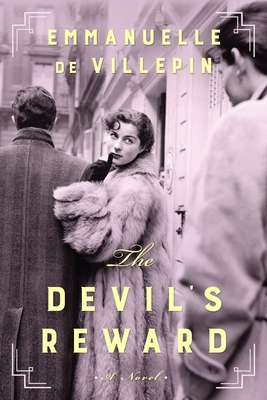 The Devil's Reward (Paperback)
Other Press (NY), 9781590518687, 256pp.
Publication Date: May 1, 2018
Description
Three generations of women untangle a complex family story that spans the twentieth century
and reveals unexpected insights about marriage and fidelity. Christiane, eighty-six years old with a vibrant sense of humor, lives alone in a large apartment in the heart of Paris. Her daughter, Catherine, could not be more different; sullen and uptight, she resents her unfaithful Milanese husband. After discovering yet another affair, Catherine takes refuge in Paris at her mother's home, accompanied by her own daughter, Luna. Christiane, who in spite of occasional dalliances lived a beautiful love story with her late husband, uses all of her freethinking charm to try to wean Catherine of her rigid self-pity. While listening to her mother and grandmother, Luna discovers, by chance, that her great-grandfather had met the philosopher Rudolf Steiner, the subject of the thesis she is writing. To satisfy Luna's avid curiosity, Christiane tells the story of her family. Memories resurface, and past events are reconstructed, shedding new light on the present. With a keen, lighthearted wit, The Devil's Reward shows that life may be complicated and often painful, but if conventional morals prevail, it becomes unbearable.
About the Author
Emmanuelle de Villepin was born in France in 1959. As a child, she moved to Geneva (where she later attended law school) and then to New York. She has lived in Milan with her husband and three daughters since 1988. She is the vice-president of Fondazione Dynamo and has been president of the association Amici di TOG (Together to Go), a center for rehabilitation programs for children suffering from complex neurological diseases, since 2011. De Villepin has written several novels, inlcuding Tempo di fuga (2006); La ragazza che non voleva morire (2008), which received the Fenice Europa Prize for spreading Italian novels in Europe; La notte di Mattia (2010), a tale illustrated by her daughter Neige De Benedetti; and La vita che scorre (2013), which received the Rapallo Carige Prize for women writers in 2014. Her most recent novel, La parte del diavolo (2016), was shortlisted for the Stresa Prize. De Villepin is fluent in French, Italian, and English.
Advertisement