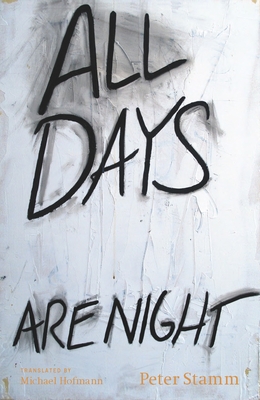 All Days Are Night
A Novel
Paperback

* Individual store prices may vary.
Other Editions of This Title:
Hardcover (11/4/2014)
November 2014 Indie Next List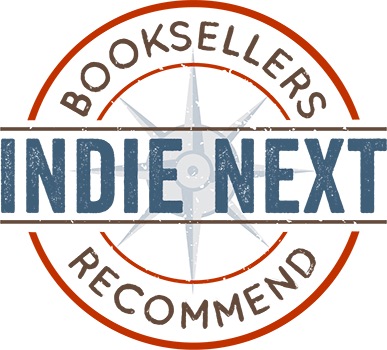 "In All Days Are Night, Stamm watches his characters create art, act in plays, die, love, and mortify each other and themselves all in the quest for something no one is quite sure of. It is a story of uncertain passion, withheld devotion, and the grief that comes simply from living. Reading this book is like reading something that exists entirely in the margins -- confessional but voyeuristic, heartbreaking but apathetic. Stamm negotiates the modern love story with a careful grace and leaves readers wanting more of we don't know what."
— Emily Heap, City Lit, Chicago, IL
View the List
Description
Peter Stamm, short-listed for the Man Booker International Prize, breaks new ground in this haunting novel about survival, self-reliance, and art, available for the first time in paperback.

All Days Are Night is the story of Gillian, a successful and beautiful woman. Married and working a dream job in television as a presenter and cultural correspondent after years of drama school, Gillian has her life entirely under control, until the night a car crash irrevocably shatters her world. Her husband is killed and her once-beautiful face is disfigured. Forced to confront an existence without the face she's known for, she must put her life back together and somehow turn her tragedy into a story of new beginnings.

In spare and unadorned prose, Stamm examines beauty, pain, love, and reawakening--life in its rawest form--with honesty and empathy.
Praise For All Days Are Night: A Novel…
"Stamm's careful, pared-down narrative, translated from German with great suppleness by Michael Hofmann, stops to notice all mirrors, all reflective surfaces or cameras, anything and anyone involved in visually representing the world. How can you see, Stamm's novel asks, when everyone is looking at you? How can you make art under that kind of pressure?" —The New York Times Book Review

"[A] complex, psychological tale...riveting...intensely moving." —The Wall Street Journal

"[An] engrossing story of recovery." —The New Yorker

"Quietly surprising." —New York Review of Books

"A postmodern riff on The Magic Mountain...a page-turner." —The Atlantic

"The lucidity of Peter Stamm's writing contrasts with the complexity of his characters...he has similarities with Gerbrand Bakker and Helle Helle, whose protagonists are as opaque their creators' writing is clear. In laying bare his characters' vulnerability and illogical behaviour, Stamm renders the lives of the ordinary as fascinating as the studies of any anthropologist." —The Guardian

"This brief volume speaks eloquently about recovery and reinvention." —Publishers Weekly

"All Days Are Night air[s] the psychological implications of our beauty obsession and the insidious ways in which it can obscure selfhood." —The New Republic

"A slim novel filled with big ideas about art and identity." —Kirkus

"A tour de force [that] concern[s] itself with the mutability of identity. Stamm eschews middlebrow concerns of plot and resolution...his narrative is centered on the ruptures in his main characters' lives and their consequences. ...All Days Are Night recuperates one of the biggest themes any novelist can tackle with austere, formal brilliance." —Financial Times

"Stamm...gives this well-worn set-up real energy...His prose, in a crystalline translation by Michael Hofmann, is as sharply illuminating as a surgical light. ...A profound and mysterious book." —The Economist

"Stamm transmutes turmoil into form." —The Times Literary Supplement

"Brilliantly translated by Michael Hofmann...Stamm perceives that grief is insane and horrifying, a nightmare that does not need to be emphasised." —Literary Review

"A brilliant, bruising tale of shattered lives." —The Independent

"In a moment, our lives can change, our identities can vanish; if we are to live, we must re-form ourselves. In his elegantly-written and profound new novel, Peter Stamm investigates and tracks how one such self is reconfigured with scraps of an old life while moving-by-feel into a new one. With beautiful clarity, realism and compassion, All Days are Night takes us deep into a psyche-in-transition; the result is a revelatory novel that probes our most closely-held assumptions about how to live in this world." —Michelle Huneven, author of Off Course

"Everything Peter Stamm turns his hand to is highly disturbing, acutely perceptive, and unfathomably gripping, and All Days Are Night is no exception. In sentences that are plain and surgical, in prose that has about it a disquieting stillness, he dissects our fractured lives. A masterpiece of disorientation and control, All Days Are Night may be his best novel yet." —Rupert Thomson, award-winning author of The Insult and This Party's Got to Stop

"All Days Are Night is a gracious variation on a bitter theme, and one in which the author's clarity of style comes to seem part of the cure: like a balsam, it soothes the characters' sufferings, and helps them back into their lives." —Spiegel Online

"Stamm keeps his tenderly misanthropic gaze riveted on his unhappy protagonists. He is like a gentler version of the young Houellebecq." —Hans-Peter Kunisch, Süddeutsche Zeitung

"Stamm is somehow able to imbue his accounts of ordinary lives and universal frustrations with such tension that the books become unputdownable." —Felicitas von Lovenberg, Frankfurter Allgemeine Zeitung

"A book that makes life seem worth living again." —Denis Scheck, ARD

"A delicate variation on a bitter theme—[Stamm's] linguistic clarity is instrumental in this story of salvation. With the power of a restorative it brings the characters back to life" —Der Spiegel

"Haunting and wonderfully consoling." —Cosmopolitan Germany

"Astonishing... [Stamm], with his agile mind and his receptiveness to contemporary trends, has once more succeeded in depicting the zeitgeist with an astounding precision." —Weltwoche

"Stamm produces writing of psychological acuity and great intensity." —Saechsische Zeitung 

Praise for Seven Years:

"Seven Years is a novel to make you doubt your own dogma. What more can a novel do than that?" —Zadie Smith, Harper's Magazine

"With a patient and impressive commitment to realism, this Swiss novel follows the course of a complicated, troubled marriage…Though Stamm pulls off a quietly spectacular plot twist halfway through the book, he never loses sight of the quotidian things that erode or transform relationships over time." —New Yorker

"Stamm's cleverness is to align a spareness that works in translation with his characters' instinctive fear of all things rich and intense. Lean as it is, his prose is wonderfully 'literary' in its fine integration of voice and story. The constant disorientation of his characters, their sense that their lives are interchangeable with any number of other lives, seem peculiarly suited to this era of globalization." —Tim Parks, The New York Review of Books

"Stamm is a master of quietly deliberative stories. In Seven Years, as in the best of his work, he puts often simple-seeming characters through extraordinary paces, all the more remarkable given the Carver-like restraint he exercises in his writing." —Bookforum
Other Press, 9781590518908, 192pp.
Publication Date: September 5, 2017
About the Author
Peter Stamm is the author of the novels Agnes, All Days Are Night, Seven Years, On a Day Like This, and Unformed Landscape, and the short-story collections We're Flying and In Strange Gardens and Other Stories. His prize-winning books have been translated into more than thirty languages. For his entire body of work and his accomplishments in fiction, he was shortlisted for the Man Booker International Prize in 2013, and in 2014 he won the prestigious Friedrich Hölderlin Prize. He lives in Switzerland.

Michael Hofmann has translated the work of Gottfried Benn, Hans Fallada, Franz Kafka, Joseph Roth, and many others. In 2012, he was awarded the Thornton Wilder Prize for Translation by the American Academy of Arts and Letters. His Selected Poems was published in 2009, and Where Have You Been? Selected Essays in 2014. He lives in Florida and London.
or
Not Currently Available for Direct Purchase