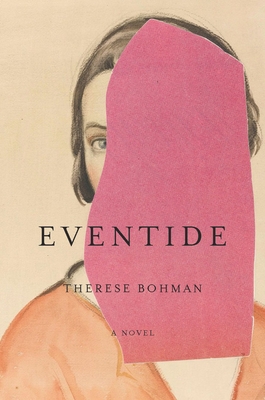 Eventide (Paperback)
A Novel
Other Press, 9781590518939, 208pp.
Publication Date: April 10, 2018
* Individual store prices may vary.
Description
"Eventide is full of damn fine writing, but it's the novel's irreverent attitude toward feminism that makes it necessary to read." —Los Angeles Review of Books
 
In her forties, childless, and living alone, Karolina Andersson feels adrift after the breakup of a long relationship. An art history professor, she finds fulfillment in her work, and when she starts advising a new postgraduate student, she is struck by his confidence. He claims to have discovered new materials from a female artist working around 1900 that could change the history of Swedish visual arts. Karolina soon finds herself embroiled in a complex game with both emotional and professional consequences.
 
Eventide is a perceptive novel of ideas about love, art, and solitude in our time, and the distorted standards to which women are held in their relationships and careers.
About the Author
Therese Bohman is a columnist for Expressen, writing about literature, art, culture, and fashion. Her debut novel, Drowned, was published by Other Press in 2012, followed by The Other Woman in 2016. She lives in Sweden.

Marlaine Delargy has translated novels by John Ajvide Lindqvist, Kristina Ohlsson, Henning Mankell, and Helene Tursten, as well as A Fortune Foretold by Agneta Pleijel and Therese Bohman's Drowned and The Other Woman. She serves on the editorial board of the Swedish Book Review. She lives in England.
Praise For Eventide: A Novel…
A Newsweek Best Book of the Year 2018
A World Literature Today Notable Translation of the Year
 
"[Bohman] perceptively explores the constraints facing a female professor in the academic world…compelling, nuanced, at times comical." —Newsweek, Best Books of the Year
 
"Eventide is full of damn fine writing, but it's the novel's irreverent attitude toward feminism that makes it as challenging as it is necessary to read." —Los Angeles Review of Books

"This insightful novel is at once cutting and beautiful…masterful and devastating." —Three Percent
 
"Bohman…is an adroit novelist with deep insights into the mind and heart of Karolina, a complex character whose restlessness, irresolution, and search for meaning make every one of her actions, both hesitancies and uncertainties, plausible and psychologically rich. Intelligent, impassioned, and compelling, [Eventide] explores complex inner worlds with great sensitivity and insight." —Kirkus Reviews (starred review)
 
"Bohman's prose is clear-eyed and arresting…With literary flare and levelheaded pacing, Eventide provides a glimpse into the unsettling nuances of academic gender politics and the restless, unbounded nature of female aging and agency." —Shelf Awareness
 
"Moving…This psychologically rich journey provides insight into an intelligent, successful woman who burns with needs she fears she can't fulfill." —Publishers Weekly

"An absorbing feminist novel of psychological suspense…[Bohman's] details about ivory-tower life are spot-on; she nails turf wars in academia with subtle wit…The novel ends in an elegant twist awash in schadenfreude. Eventide is ink well spent." —World Literature Today
 
"Bohman is a powerful artist of human feelings, and presents a compelling portrait of the inner life of the woman at the heart of her novel…a highly rewarding read." —PopMatters
 
"A heady, philosophical novel that's also moving and absorbing." —BookRiot
 
"Eventide is a spare, utterly satisfying tale of male frailty and one woman's delicate act of revenge. Therese Bohman is a mesmerizing talent; she writes with wit, honesty, and devastating poise." —Lucy Ives, author of Impossible Views of the World
 
"Therese Bohman's arresting novel explores contemporary mores with crystalline reflections on art and culture, passion and its absence…An intelligent, uncompromising story." —Sylvia Brownrigg, author of Pages for Her
 
"Both incisive and tender, Therese Bohman's elegant Eventide leaves no stone unturned in the heart of her protagonist…Reading it was like having an intimate conversation with a brilliant woman in a deceptively still and quiet room." —Bonnie Nadzam, author of Lions