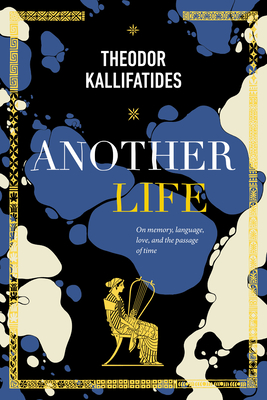 Another Life (Hardcover)
On Memory, Language, Love, and the Passage of Time
Other Press, 9781590519455, 144pp.
Publication Date: September 25, 2018
* Individual store prices may vary.
Description
A rewarding philosophical essay on memory, language, love, and the passage of time, from a Greek immigrant who became one of Sweden's most highly respected writers

"Nobody should write after the age of seventy-five," a friend had said. At seventy-seven, struggling with the weight of writer's block, Theodor Kallifatides makes the difficult decision to sell the Stockholm studio where he diligently worked for decades and retire. Unable to write, and yet unable to not write, he travels to his native Greece in the hope of rediscovering that lost fluidity of language.
 
In this slim memoir, Kallifatides explores the interplay of meaningful living and meaningful work, and the timeless question of how to reconcile oneself to aging. But he also comments on worrying trends in contemporary Europe—from religious intolerance and prejudice against immigrants to housing crises and gentrification—and his sadness at the battered state of his beloved Greece.
 
Kallifatides offers an eloquent, thought-provoking meditation on the writing life, and an author's place in a changing world.
 
About the Author
Theodor Kallifatides has published more than forty works of fiction, nonfiction, and poetry that have been translated around the world. Born in Greece in 1938, Kallifatides immigrated to Sweden in 1964 where he began his literary career. As a translator, he has brought August Strindberg and Ingmar Bergman to Greek readers, and Giannis Ritsos and Mikis Theodorakis to Swedish ones. He has received numerous awards for his work in both Greece and Sweden. He lives in Sweden.

Marlaine Delargy works as a translator and adult learning support tutor. She is best known for her work translating Henning Mankell, John Ajvide Lindqvist, Kristina Ohlsson, among others. She is also the translator of Therese Bohman's Eventide and Drowned (Other Press). She serves on the editorial board of the Swedish Book Review. She lives in Shropshire, England.
Praise For Another Life: On Memory, Language, Love, and the Passage of Time…
"Charming…Kallifatides has a novelist's ear for anecdote, a dramatist's for dialogue, and a poet's for aphorism." —Times Literary Supplement

"Kallifatides has written an unusual and refreshing memoir…A fascinating look into a prolific author's mind, especially welcome since there have not been enough English translations of his books." —Kirkus Reviews

"The work of Greek-born Swedish writer Theodor Kallifatides is not widely known in the United States. But based on the merits of his charming, late-life memoir…that shameful wrong needs to be righted. Slender in size, yet anything but slight in scope, this inviting meditation on age, writing and sense of place, beautifully translated into English by Marlaine Delargy, is witty, profound and thoroughly captivating…[an] exquisite book." —BookPage

"[A] poetic and philosophical memoir…Traveling in his mind, Kallifatides produces a restless and thought-provoking read." —World Literature Today

"In his elegiac, tender meditation on migrations, both geographic and psychic—from one country to another, from one language to another, from youth to old age, from the time of the present to memories of the past—Kallifatides offers his reader a personal politics of the human." —Siri Hustvedt, author of The Blazing World

"Down to the smallest comma, it's a pleasure to read Another Life." —Svenska Dagbladet
 
"Wonderful…The strongest pages of Theodor Kallifatides's writing—the delicate, finely philosophical—characterize his new work Another Life, a thin book with deep insights." —Arbetarbladet
 
"Kallifatides's relationship to the words and the story resembles a fifty-year love affair." —Sveriges Radio