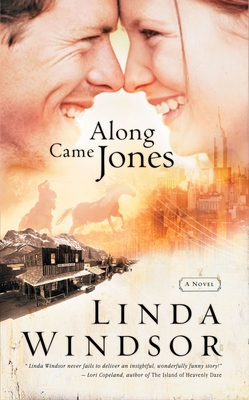 Along Came Jones (Paperback)
Multnomah Books, 9781590520321, 308pp.
Publication Date: March 10, 2003
Description
Diana Wells lost track of God in her hard-earned quest for success in the New York advertising world. Now she's accused of embezzlement, fleeing for her life with nowhere else to turn. When trail outfitter Shepherd Jones runs Diana's car off the road, the ex -- U.S. Marshal isn't sure what to make of his comely stray. Instinct says this duchess of disaster is on the run and needs help -- a girl like her can't last long in the forsaken outpost of Buffalo Butte. But is Shep willing to risk his life and his heart to offer her the same refuge God once provided him?
About the Author
Linda Windsor is an award-winning author of nineteen historical and five contemporary novels who lives on the Eastern Shore of Maryland. A former professional singer, musician, and ABA writer, Linda gave her music and writing over to God with initial protest but without regret. She believes laughter is God's prescription for the tears of life, and the icing on the cake of faith.
Advertisement