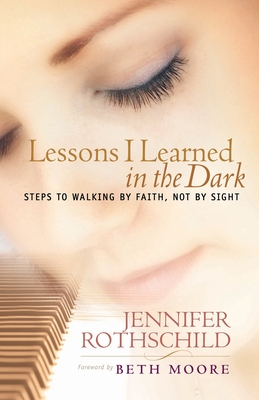 Lessons I Learned in the Dark (Paperback)
Multnomah Books, 9781590520475, 224pp.
Publication Date: September 10, 2002
Description
At the age of fifteen, Jennifer Rothschild confronted two unshakable realities: Blindness is inevitable ... and God is enough. Now this popular author, speaker, and recording artist offers poignant lessons that illuminate a path to freedom and fulfillment. With warmth, humor, and insight,Jennifer shares the guiding principles she walks by -- and shows you how to walk forward by faith into God's marvelous light.
About the Author
Jennifer Rothschild, speaker, author, and recording artist, captivates audiences with her storytelling and signature wit as she travels across the country challenging her listeners to walk by faith, not by sight. Rothschild is cofounder of WomensMinistry.NET and lives in Springfield, Missouri, with her husband, Philip, and their sons, Clayton and Connor.
Advertisement