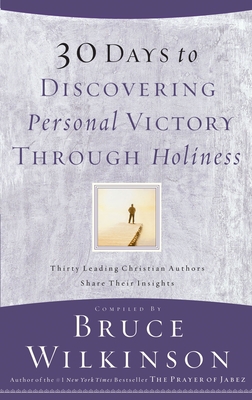 30 Days to Discovering Personal Victory Through Holiness (Paperback)
Multnomah Books, 9781590520703, 263pp.
Publication Date: February 6, 2003
Description
The companion to Set Apart, this book contains thirty encouraging readings, from a variety of well-known Christian pastors and speakers that lead you towards the best life God has for you -- the life of holiness. Here is the daily support you need to make your struggle with temptation into a winning battle. Includes study questions after each chapter to apply its principles to your own life!
About the Author
Bruce Wilkinson is the founder of Walk Thru the Bible Ministries and Walk Thru the Bible International. He is the author of the New York Times bestsellers The Prayer of Jabez and Secrets of the Vine as well as 30 Days to Experiencing Spiritual Breakthroughs and numerous other books. Bruce and his wife, Darlene, live in Atlanta, Georgia, and have three children.
Advertisement