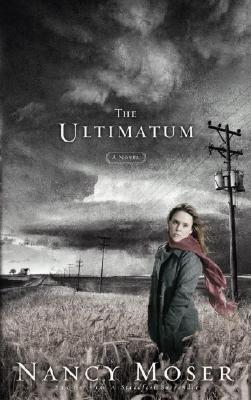 The Ultimatum (Paperback)
Multnomah Books, 9781590521441, 342pp.
Publication Date: March 6, 2004
* Individual store prices may vary.
or
Not Currently Available for Direct Purchase
Description
Annie and Cal McFay live a normal life with their eight-year-old daughter Avi in Steadfast, Kansas. Until another man comes into Annie's life - Jesus Christ. She tries to explain to Cal and Avi the difference Jesus has made in everything, but Cal isn't willing to "give in" to God and change his way of life. He gives Annie the ultimatum: Choose Jesus or me. Then the family is taken hostage by thieves. Negotiations get desperate. Annie can't let Cal risk his life for them, not when his salvation is uncertain. The situation comes to a climax, and the whole town of Steadfast is left to make sense of the ultimate sacrifice...

Steadfast, Kansas, Population: 3,386

Annie McFay is a waitress with a calling far beyond burgers and fries. jered Manson is a runaway whose dad doesn't support his musical ambition.

New Ways clash with the old. Annie's newfound faith should make her happy, but her husband sees it as a threat to their marriage. Jered is trying out a new friendship - a dangerous one. And his actions may jeopardize lives besides his own.

When Annie and Jered come face-to-face in one desperate moment, their spiritual choices become harsh reality. Threatened with disaster, the entire town of Steadfast must band together to save them. Will the power of prayer be enough?
About the Author
Nancy Moser is a bestselling author, an inspirational speaker, and a college instructor. Her books include "A Steadfast Surrender," "The Seat Beside Me," and the Mustard Seed series. Nancy lives with her husband, Mark, in the Midwest, where her hobbies include music, needlepoint, and antique-hunting. The couple has three children.
Advertisement