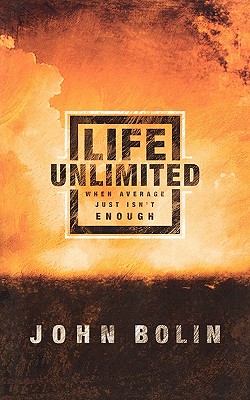 Life Unlimited (Paperback)
Multnomah Books, 9781590522639, 220pp.
Publication Date: November 6, 2003
Description
What's the secret to living a truly extraordinary life? John Bolin goes straight to the source for a Christ-inspired approach to personal growth and leadership development. Based on Luke 2:52, The Call to Greatness helps readers develop in the same ways that Jesus did: mentally, physically, spiritually and socially. Bolin has included a step-by-step program that allows readers to begin putting the principles into practice and achieve greater influence for God. A balanced and meaningful life is within reach!
About the Author
John Bolin is a public speaker, author, and entrepreneur who helps people reach their greatest potential in Christ. The coauthor of several books, he also works to translate messages into creative events and film and stage productions. Bolin lives in Colorado Springs with his wife, Sarah, and their four children.
Advertisement